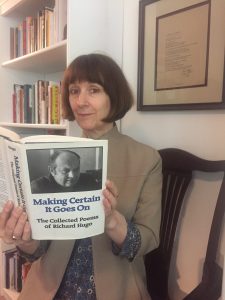 Construction of our new home on Capitol Hill is roaring toward completion, but before we finalize everything, we want to get your input on one of the most important parts of our new home: the classrooms.
In honor of Richard Hugo, each classroom will be named after the title of one of his poems. The only problem? There are so many choices!
We'd like you to help us decide the classroom names. Our new home will have six classrooms, instead of four.
We'll be opening the doors to our new home on September 22 (more details on the opening celebration to come), so that means we need your responses right away.
Please pick your top six choices on the survey linked below so we have time to make the signs and install them before our opening celebration!