Ask an Agent with Kelli Martin
Join agent Kelli Martin for a free one-hour publishing Q&A. Kelli will offer some of her expert tips, tricks, and advice on the art and craft of submitting. Come to the call with questions about your work-in-progress or for ideas about how to query.
Currently a literary agent at Wendy Sherman Associates, Kelli Martin is a book publishing, arts & media leader with a proven track record in discovering breakout authors, editing content to transform it into sellable shape, and connecting publishers and readers with high-quality, high-selling fiction and nonfiction in print and digital.
Registration is limited, so RSVP at the "Tickets" link today. If you RSVP but cannot make the event, please notify our registrar at lily@hugohouse.org so we can open that space to another participant.
---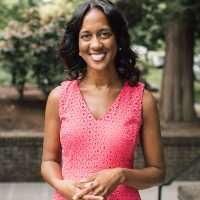 Kelli Martin began her book publishing career over twenty years ago. She started at Simon & Schuster and rose up the editorial ladder at HarperCollins, Harlequin, and Amazon Publishing. As an agent, Kelli is passionate about signing writers in commercial women's fiction, including contemporary romance, romantic suspense, love stories, romantic comedies, suspense fiction, psychological thrillers, family dramas, friendship dramas, beach reads, and women-coming-into-their-own stories. For Kelli, guiding writers, perfecting manuscripts and building a list of beloved books that satisfy publishing houses and readers are the loves of her life. She's currently a literary agent at Wendy Sherman Associates.