Between the Lines: Joshua Mohr & Daphne Durham
"Beat-poet cool" writer Joshua Mohr and editor Daphne Durham discuss the blood, sweat, and strikethroughs of bringing Mohr's latest, harrowing memoir, Model Citizen, into the world.
Click the "Tickets" link to RSVP to this free event.
About Model Citizen
After years of hard-won sobriety, while rebuilding a life with his wife and young daughter, Joshua Mohr suffers a stroke at the age of thirty-five—his third, it turns out—which uncovers a heart condition requiring surgery. And fentanyl, one of his myriad drugs of choice. This forced "freelapse" should fix his heart, but what will it do to his sobriety? And what if it doesn't work?
Told in stunning, surreal, time-hopping vignettes, Model Citizen is a raw, revealing portrait of an addict. Mohr shines a harsh spotlight into all corners of his life, throwing the wild joys, tragedies, embarrassments, and adventures of his past into bold relief. His story is heartbreakingly real and yet unreal, which he captures in vivid, uncanny imagery, waking hallucinations that imagine hearts as hot air balloons, drug cravings as wry Nazi doctors, secrets as emaciated second selves.
And yet Mohr's memoir pulses with humanity and humor, capturing the immediacy of an addict climbing out of the dark pit of his past, learning to love and be loved, while never letting go of those experiences that shaped him and broke him. A darkly beautiful, funny, incisive confession, Model Citizen is brimming with hope and resilience, drawing the universal and human out of every moment."
About the Speakers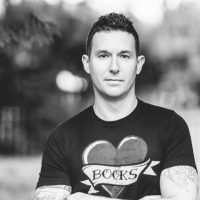 Joshua Mohr is the author of the memoir Sirens and of several novels, including Damascus, which The New York Times called "beat-poet cool." His novel All This Life won the Northern California Book Award. He is the founder of Decant Editorial.
---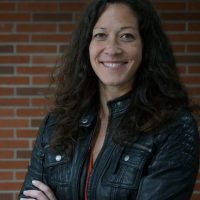 Daphne Durham is Executive Editor at MCD Books, a division of Farrar, Straus & Giroux. She came to FSG after more than fifteen years at Amazon.com. During her tenure there as Editorial Director in Books, her team developed and curated the Best Books programs and launched the blog Omnivoracious. In her roles as Editor-in-Chief and Publisher for Amazon Publishing, Daphne launched and developed core genre imprints, managed acquisitions across all categories, including genre, literary fiction, and children's books, and created Amazon's first digital literary journal, Day One. She publishes Ryan Gattis, Liska Jacobs, Araminta Hall, Kristi Coulter, Shirley Barrett, Katrina Carrasco, Rachel Selfon, Andy Davidson, and Sara Sligar, among others. Daphne was born in New York, but lives in Seattle and works in New York.