Book Launch: Ed Skoog and Susan Leslie Moore (Zoom)
Join us for a virtual evening of poetry with Portland poets Susan Leslie Moore and Ed Skoog and their new books, That Place Where You Opened Your Hands and Travelers Leaving for the City. RSVP for the Zoom conversation at the "Tickets" link.
About the Books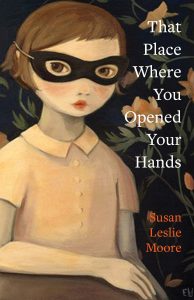 That Place Where You Opened Your Hands: Celebrating the tension between what we imagine and what we know the world to be, Susan Leslie Moore's debut collection, winner of the Juniper Prize in Poetry, moves between certainty and doubt, dead seriousness and determined playfulness. Exploring identity and the exterior and interior selves we create through the natural world, language, and relationships, the poems of That Place Where You Opened Your Hands bring the ordinary rhythms of life and motherhood into coexistence with wilder truths. As Moore writes, "If I can't be singular / in purpose, let me be quietly adrift," but these are not quiet poems.
"From its beginning, I was compelled by That Place Where You Opened Your Hands' intriguing intersections, its unpretentious surrealism, lonely wit, plainspoken musicality, and improvisational formalism." – Diane Seuss
"Moore is unafraid of rhyme's song, of poetry's brazen scales, of wanting to leave her life in order to see more, more widely." – Dara Wier, Juniper Prize for Poetry judge and author of You Good Thing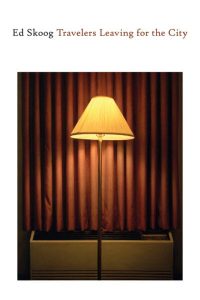 Travelers Leaving for the City is a long song of arrivals and departures, centered around the murder of the poet's grandfather in 1955 in a Pittsburgh hotel, exploring how such events frame memory, history and language for those they touch. The poems probe the anonymity of cities, and the crucible of travel. The historical impact of arousal, rage, regret, and forgiveness is seen in visions of interrogations and hotels. These poems explore how family bonds, and disruptions shape, the mind and language, all the while urging the reader to listen for traces of ancestors in one's own mind and body.
"Skoog [is] fashioning a poetry that fluctuates and ripples as incessantly as open water." —Boston Review
"Ed Skoog's poetry is so ambitious it takes my breath away." —The Stranger
---
Related Classes
Ed Skoog will teach CONCATENATION on Tuesday, May 26, from 1:10–4:10 pm.
---
About the Readers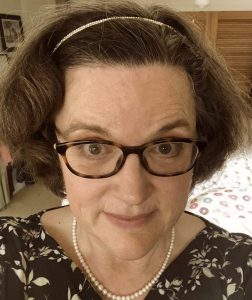 Susan Leslie Moore is a Portland-based poet and the director of programs for writers at Literary Arts. Moore's work has appeared in such outlets as Poetry Northwest, Willow Springs, New York Quarterly, and Quick Fiction, and she is coeditor of Alive at the Center: Contemporary Poems from the Pacific Northwest.
---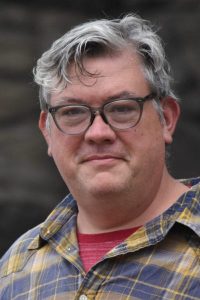 Ed Skoog was born in Topeka, Kansas, and earned his MFA at the University of Montana. Author of four books of poetry, his work has appeared in The New Yorker, Harper's, Paris Review, American Poetry Review, The New Republic, Poetry, and Best American Poetry, and earned the Poetry Society of America's Lyric Poetry Award and the Washington State Book Award. He is a coordinator of the Idyllwild Arts Writers Week and currently lives in Portland, Oregon, with his wife and son.
---