Celebration for Raising Lilly Ledbetter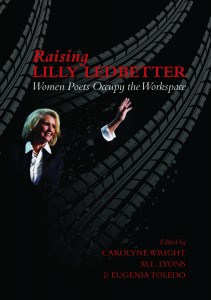 Come celebrate the ground-breaking new anthology on women and work, Raising Lilly Ledbetter: Women Poets Occupy the Workspace,  co-edited by Carolyne Wright, Eugenia Toledo, and M. L. Lyons. The anthology was published by Lost Horse Press in its Human Rights Series on Equal Pay Day, 2015. With poems from 120 North American and international poets, a statement from Lilly Ledbetter herself (she after whom the Lilly Ledbetter Fair Pay Act is named), and blurbs from poets and human-rights activists Carolyn Forché and Cynthia Hogue, Raising Lilly Ledbetter was a labor of over three years, and has already nearly sold out its first printing.
---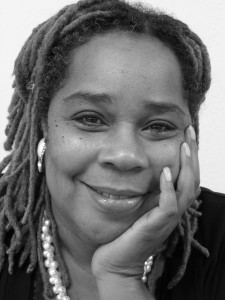 Kathya Alexander grew up the daughter of a Baptist pastor who hosted Civil Rights meetings in his church. She has worked for rape hotlines and domestic violence shelters; as Director of Employment at the Seattle Urban League and as Executive Director of Justice Works! Alexander is a member of the African American Writers Alliance and Seattle Storytellers Guild and serves as Literary Director for Seattle's Brownbox Theater, for which she has written award-winning plays.
---
Lyn Coffin is the award-winning author of nineteen books of poetry, fiction, drama, and translations from Russian and Georgian. She lives in Seattle and teaches Literary Fiction at the University of Washington's Department of Continuing and Professional Education.  Lyn is Program Manager for Drama Queen, a group which advances the careers and well-being of women playwrights.
---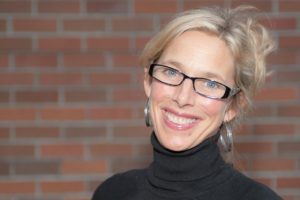 Erin Fristad spent fifteen years as a deckhand on fishing vessels before moving on to work as a college administrator and creative writing teacher. Her poems have been published in anthologies and journals including Rosebud, americas review, The Blue Collar Review, Hanging Loose, The Seattle Review and Working the Woods, Working the Sea: An Anthology of Northwest Writing. Her chapbook, The Glass Jar, was released in 2013.
---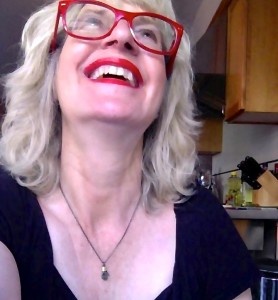 Stephanie Barbé Hammer is a professor of comparative literature at the University of California Riverside, where she also teaches courses on women's writing and transgender identities for Women's Studies. She received an MFA in fiction from the Northwest Institute of Literary Arts in 2012. Her poetry chapbook, Sex with Buildings, was published in 2012, followed by her full-length collection How Formal?  in 2014.
---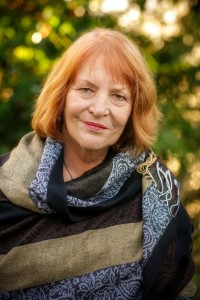 Judith Roche is the author of four poetry collections, including Wisdom of the Body, an American Book Award winner. Her most recent work, All Fire All Water, came out this year. Her work has been featured in numerous literary magazines as well as incorporated into public art projects in the Seattle area.
---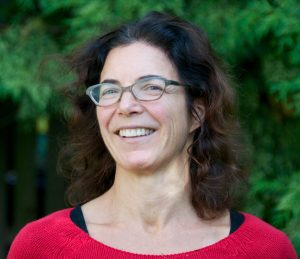 Martha Silano has four books of poetry: What the Truth Tastes Like, Blue Positive, The Little Office of the Immaculate Conception, and Reckless Lovely. She edits Crab Creek Review; curates Beacon Bards, a Seattle-based reading series; and teaches at Bellevue College. Her poems have appeared in Poetry, Orion, Paris Review, APR, and North American Review, where she received the 2014 James Hearst Poetry Prize.
---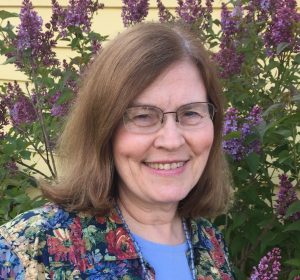 Mary Ellen Talley grew up in Spokane and has worked as a speech-language pathologist in Washington state public schools since 1977.  Her poems have been published in Redheaded Stepchild, Hospital Drive, Floating Bridge Pontoon and Main Street Rag.
---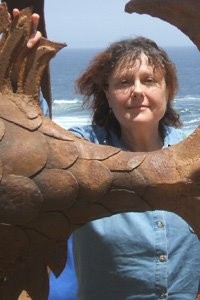 Eugenia Toledo (first co-editor of Raising Lilly Ledbetter) was born in Temuco, Chile, where grew up in the same neighborhood as Pablo Neruda. She came to the U.S. for doctoral studies following the 1973 military coup and went on to receive a master's in  Latin American Literature and a Ph.D. in Spanish Literature from the University of Washington. She has published four collections of poetry in Spanish.
---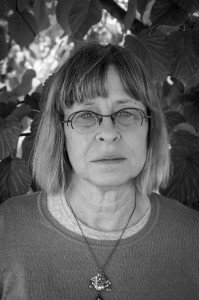 Deborah Woodard is the author of six books of poetry and translation, most recently Borrowed Tales.  Her translation from the Italian of Amelia Rosselli's Hospital Series is forthcoming.  She is currently working on a new collection, From Us to All of You, about her mother's life in Vermont in the fifties, including her labor and Socialist affiliations.
---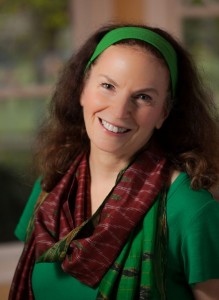 Carolyne Wright (lead editor of Raising Lilly Ledbetter) is the author of nine books of poetry, four volumes of poetry in translation from Spanish and Bengali, and a collection of essays. Wright returned to her native Seattle in 2005 and teaches for the Northwest Institute of Literary Arts' MFA Program and at Hugo House. She also serves as contributing editor for the Pushcart Prizes and a senior editor for Lost Horse Press.
---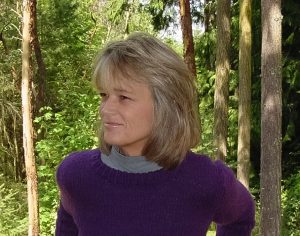 Born and raised in Detroit, Sarah Zale now lives in Port Townsend and teaches writing and social justice in Seattle. She is founder and director of The Listening Tree Project, a program that raises awareness of privilege, power, and oppression, and promotes activism related to gender, sexual orientation, race, age, and physical ability. Her recent collection, Sometimes You Do Things, highlights Detroit's history and celebrates its rebuilding.