CONTAGIOUS EXCHANGES: Queer Writers in Conversation | Wendy C. Ortiz with Jennifer Natalya Fink

Los Angeles-based writer and author of the recent "dremoir," Bruja (CCM), Wendy C. Ortiz, and novelist, disability advocate, and queer mother, Jennifer Natalya Fink join host and curator Mattilda Bernstein Sycamore for this monthly series that seeks to explode boundaries so that critical engagement can thrive. Both writers will read from their work followed by an onstage Q&A with Sycamore.
---
CONTAGIOUS EXCHANGES features two dynamic writers bridging genre, style, sensibility, and all the markers of identity in queer lives. The event cross-pollinates spoken word with literary fiction, poetic experimentation with creative nonfiction, and hybrid work with narrative prose.
"If you're out at a literary event and you see Seattle author Mattilda Bernstein Sycamore, you know you've made the right choice for the evening," writes Paul Constant in The Seattle Weekly. "But more than just a promising reading series, what Bernstein Sycamore is doing with CONTAGIOUS EXCHANGES is claiming a space to discuss queer issues in literature. [The series] is proof that there's more to be said, written, and discussed about the state of queer writing in America…"
---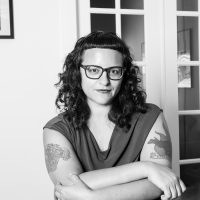 Wendy C. Ortiz is the author of Excavation: A Memoir, Hollywood Notebook, and the dreamoir Bruja. Her work has appeared in The New York Times, McSweeney's Internet Tendency, Hazlitt, and Vol. 1 Brooklyn, among other places. She lives in Los Angeles.
---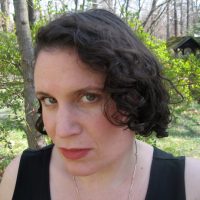 Jennifer Natalya Fink is the author of four published novels, including the Dana Award-winning and Pulitzer-nominated The Mikvah Queen. She is a professor of creative writing at Georgetown University, and she founded The Gorilla Press, a nonprofit aimed at promoting youth literacy through bookmaking. Her forthcoming novel Bhopal Dance was recently shortlisted for both the Catherine Doctorow Innovative Fiction Award and the Ronald Sukenick Innovative Fiction Prize from FC2 Press, as well as the Clarissa Dallowy Fiction Prize from the A Room of Our Own Foundation and the Willow Books Literature Award.