FREE ZOOM CLASS: Storytelling 101 with Joshua Marie Wilkinson
In Storytelling 101, we'll explore the fundamentals of how a great story captivate a reader. Briefly, we'll discuss essential concepts like character, stakes, and desire, as well as the five basic sentences a storyteller has in their toolbox to develop and escalate a gripping narrative. This course is geared towards beginners as well as practiced writers looking to refresh their methods and techniques.
Registration is limited, so RSVP at the "Tickets" link today. If you RSVP but cannot make the event, please notify our registrar at lily@hugohouse.org so we can open that space to another participant.
---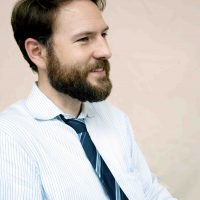 Joshua Marie Wilkinson is the author or editor of thirteen books. He taught for eight years in the MFA program at University of Arizona before joining the faculties at Seattle University and Rhodes University (South Africa).