James Franco Filmed a Spencer Reece Poem?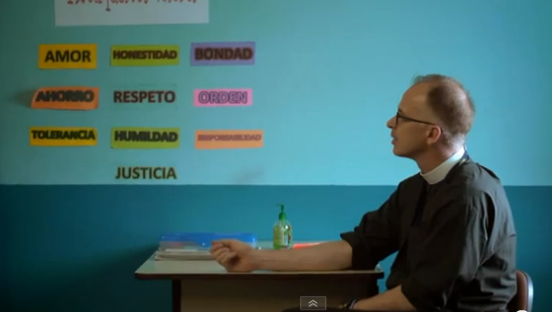 Yes, James Franco turned Reece's poem "A Clerk's Tale" into a short film, which will be screened following a reading by Spencer Reece on Monday, March 25 at 7:00 p.m. Reece, who is a priest working with girls in Honduras, will read from his new collection of poetry, The Road to Emmaus, introduced by Tree Swenson. And by the way, Reece's poem "The Clerk's Tale," was based on his experiences working at Brooks Brothers in the Minnesota's Mall of America.
The reading is free, and the bar will be open.
This event is supported by Poets & Writers, Humanities WA, and ArtsWA.
Connect to the event on Facebook.
About Spencer Reece
Spencer Reece was born in Hartford, Connecticut, in 1963. He has a BA from Wesleyan University, MTS from Harvard, and a MDiv from Berkeley Divinity School, Yale. His first book of poems, The Clerk's Tale, won the Bakeless Prize, selected by Louise Gluck, in 2003. James Franco made a short film from the title poem. His second book of poems The Road to Emmaus will be published by Farrar, Straus & Giroux in 2014. Currently, he is completing a book of prose, The Little Entrance, about his decision to become a priest in middle age. Reece has won the NEA grant, a Guggenheim grant, the Wytter Bynner Prize from the Library Congress, the Whiting Writers Award, and the Amy Lowell Traveling Grant. His poems have been published in The New Yorker, Poetry, The American Scholar, and The New Republic.
Last year, Reece served as the chaplain to the Bishop of Spain for the Reformed Episcopal Church, Iglesia Español Reformada Episcopal. He recently won the Fulbright grant to return to Honduras, for 2012-2013. The project is for the abandoned and abused girls of the orphanage of Our Little Roses (www.ourlittleroses.org) to write poems in Spanish and English along with watercolors they will do on the theme of home. The book will be co-edited by Richard Blanco. Proceeds for the book will return to the orphanage. Film director, Brad Coley, is directing a feature documentary of the project for wide release. James Franco and Cassidy Friedman are executive producers. Dar Williams is composing the soundtrack.