Mother Knows Best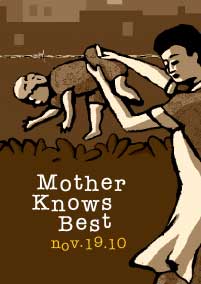 Mother Nature. Mother Earth. Mother Tongue. Mother Love. Mother wit. Mothership—metaphorically, anyway, moms sure get around! But mothers come in for more than their fair share on the dark side, too—indeed, we go from Mom and apple pie to Mommy Dearest in a heartbeat, and Joan Crawford isn't the first, or even the worst, bad mother in literature (Medea, anyone?). We read about abusive fathers every day, but it's the moms who kill their kids that capture national headlines. The media is awash with stories on the "Mommy Wars"—for which there appears to be no corresponding conflict on the Daddy side, and the shelves are crammed with literature depicting a child's agonized relationship with his or her mother, from Sophocles' "Oedipus Rex" to Toni Morrison's "Beloved" to Augusten Burroughs' "Running with Scissors." Why are we so obsessed with our mothers—and why are mothers so conflicted about themselves? What is it about Mommy that evokes such strong reactions—and makes for such exciting copy?
Commissioned by Richard Hugo House, writers David Lasky, Stacey Levine and Lauren Weedman, joined by country singer Zoe Muth, premiere new work on the theme Mother Knows Best as part of the Hugo Literary Series on November 19, 2010, 7:30 p.m. in Hugo House's theater.
Get your tickets today! Tickets for Mother Knows Best may be purchased online here, by calling us at (206) 322-7030 or dropping by Hugo House during our normal business hours.
For more information about the series, visit the event page.
About the Writers and Musician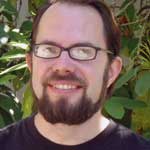 David Lasky has been a published cartoonist since 1989. Among his best known work is a nine page mini-adaptation of James Joyce's "Ulysses," eight issues of "Boom Boom Comics," two issues of the award-nominated "Urban Hipster" and "No Ordinary Flu," in collaboration with King County Public Health. He is currently at work on his first graphic novel, "Don't Forget This Song," the story of country music's Carter Family. Cartoonists Northwest named him their Cartoonist of the Year for 2009.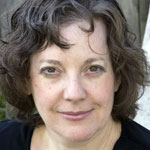 Stacey Levine wrote "My Horse and Other Stories" (PEN/West Fiction Award) and the novels "Dra—" and "Frances Johnson" (finalist, Washington State Book Award). Her short fiction collection "The Girl with Brown Fur," which includes a story commissioned by Richard Hugo House, will be published by Starcherone/Dzanc in May 2011. A Puschcart Prize nominee, Levine's fiction has appeared in the Denver Quarterly, Fence, Tin House, The Fairy Tale Review, Seattle Magazine, The Washington Review, the Santa Monica Review, Yeti and other venues. She has contributed to American Book Review, Bookforum, Fodor's City Guides, The Stranger, The Chicago Reader, The Seattle Times and the Seattle Post-Intelligencer. Her one-act play, "Susan Moneymaker, Large and Small," was published by Belladonna Books in NYC. She received the 2009 Stranger Genius Award for Literature. Her fiction has been translated into Japanese and Danish.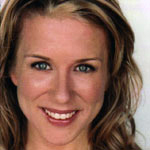 Lauren Weedman is an author, performer and former correspondent on "The Daily Show with Jon Stewart." Her collection of humorous essays, "A Woman Trapped in a Woman's Body," was named by Kirkus Reviews as one of the top 10 indie books of 2007 and was optioned by Imagine TV and Fox. Weedman's stage and screen credits include "Almost Live!"; "Curb Your Enthusiasm"; "Date Night" with Steve Carell and Tina Fey; "Homecoming" performed off-Broadway and at On the Boards; and "Reno 911," among others. Recently, Weedman toured her eighth solo show, "No…You Shut Up," which had its Seattle premiere at Richard Hugo House. She plays the role of "Horny Patty" on the HBO series "Hung." More at laurenweedman.net.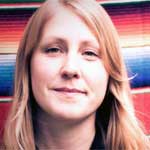 Zoe Muth has been called "Seattle's Emmylou," and when she sings, it is hard to believe she was born and raised in the Great Northwest. Her inventive songwriting, true-blue twang and rock solid country band, the Lost High Rollers, have led critics to call her one of the best up and coming interpreters of classic country music. Muth's debut album, "Zoe Muth and the Lost High Rollers," was released in 2009, and she and the band perform regularly at the Tractor Tavern in Ballard.
Presenting sponsor: Amazon.com