The Silence of Our Friends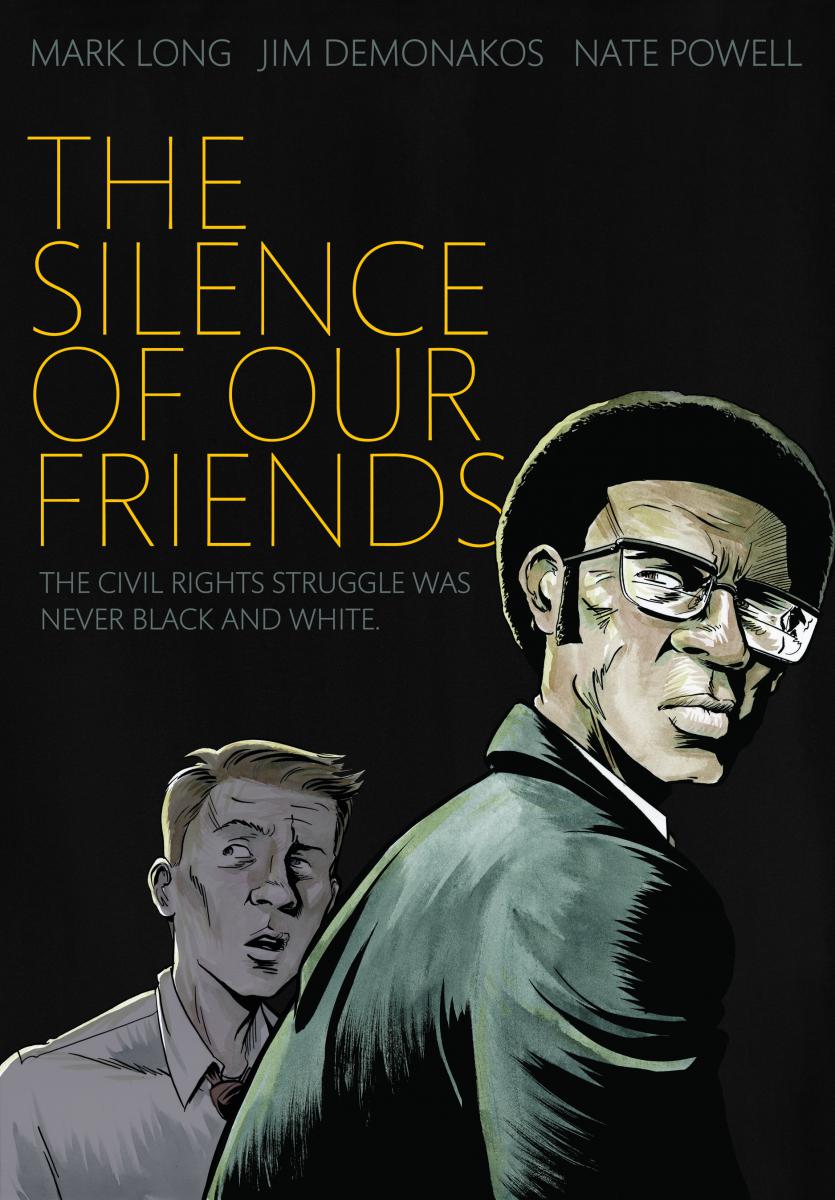 "The Silence of Our Friends" brings to light a little-known chapter of the civil rights movement in the sixties. A semi-autobiographical tale set in 1967 Texas, the book tells the story of a white family from a notoriously racist neighborhood in the suburbs and a black family from its poorest ward across Houston's color line, overcoming humiliation, degradation and violence to win the freedom of five black college students unjustly charged with the murder of a policeman.
In this presentation, the authors and illustrator, Jim Demonakos, Mark Long and Nate Powell, talk about the politically charged dynamics—and difficult societal tension—of that era, discussing and showing the process they went through to get that history on the page. Followed by Q&A and signing. FREE.
Jim Demonakos founded Seattle's annual Emerald City Comicon, as well as The Comic Stop chain of retail stores. He has written, edited, and promoted a variety of books for different publishers throughout his career. He lives in the Seattle area.
Mark Long is a video game designer and producer living in Seattle. "The Silence of Our Friends" is based on Long's childhood experiences with the civil rights movement in suburban Houston, Texas.
Nate Powell is the author and illustrator of the graphic novel "Swallow Me Whole" (an LA Times Book Prize finalist, the 2009 Eisner Award winner for Best Graphic Novel, and an Ignatz Award winner). He is currently working on an illustrated novel for Roaring Brook Press, with author Cecil Castellucci. Nate lives in Bloomington, Indiana, with his wife.