Word Works: Charles Johnson
NOTE: This event has been moved to Annex Theatre (1100 East Pike Street) | Doors open at 6:15 pm
General: $15 | Hugo House member: $12 | Student (with ID): $6
Tickets at door: $15
"Storytelling and the Alpha Narrative"
National Book Award winner, Professor Emeritus at University of Washington, and former MacArthur fellow, Charles Johnson is one of America's preeminent scholars on literature and race. His most recent book, The Way of the Writer: Reflections on the Art and Craft of Storytelling (Scribner, 2016), is both a literary reflection on the creative impulse and a utilitarian guide to the writing process. James McBride called the book "a treasure chest of writing secrets and philosophy," and David Guterson called it "indispensable."
In his Word Works craft talk on storytelling and the alpha narrative, Johnson will describe how plotting should proceed in the beginning, middle, and at the end of a story, reading passages from his essay "Storytelling and the Alpha Narrative" to spark a lively and in-depth audience Q&A, facilitated by Margot Kahn.
A book signing will follow. Books will be for sale from the Elliott Bay Book Company.
---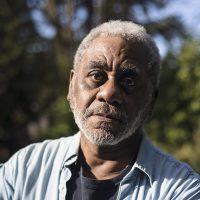 Charles Johnson has published widely and is the author of four novels, three story collections, a young adult book, numerous collections of nonfiction, and over 20 screenplays. His novel Middle Passage won the National Book Award for Fiction in 1990, making him the first African-American male to win the prize since Ralph Ellison in 1953. His novel Oxherding Tale was awarded the 1983 Washington State Governor's Award for Literature; The Sorcerer's Apprentice, a story collection, was one of five finalists for the 1987 PEN/Faulkner Award; and Being and Race won a 1989 Governor's Award for Literature.
His short fiction is included in the O'Henry Prize Stories (1993), Best American Short Stories (1992), Best American Short Stories of the Eighties, and he was named in a survey conducted by the University of Southern California to be one of the ten best short story writers in America; his short fiction and essays are much anthologized.
In 2001, Johnson received the Pacific Northwest Writers Association's Achievement Award "for distinguished professional achievement and for enhancing the stature of Northwest literature."
---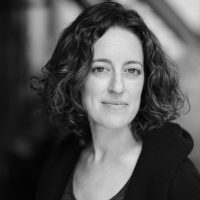 Margot Kahn is the author of the biography Horses That Buck and co-editor of the anthology This Is the Place: Women Writing About Home. Her essays and reviews have appeared in The Rumpus, Tablet, River Teeth, High Desert Journal, The Los Angeles Review, and Publishers Weekly, among other places, and have been anthologized in You: An Anthology of Essays Devoted to the Second Person and Pie & Whiskey: Writers Under the Influence of Butter and Booze. She holds an MFA in nonfiction from Columbia University.
---

For those who sit and stare in wonder at a sentence, a turn of phrase, or a particularly great execution of a literary device, marveling at how they could come about, Word Works talks show writers at their most revealing, with live close-readings demonstrating different facets of writing.
These talks by novelists, essayists, poets, and memoirists draw back the curtain on the process of writing. Each talk by a guest writer focuses on a specific element—such as dialogue, metaphor, voice, or structure—that should be in every writer's toolbox. The talks are followed by an interview with a noted editor, writer, or critic.