Create and collaborate.
Hugo House drop-in writing circles are free and open to all! Come on in, get inspired, and meet other writers. Bring something you're working on, or just come ready to write. You will have the opportunity to share your work and get feedback—but only if you want to (no pressure). You can also use this time to explore your current work in progress, surrounded by fellow writers.
Write with Hugo House
Write with Hugo House write-in circles are hosted by The Seattle Public Library and are presented in partnership with Seattle Writes.
Find more information and upcoming dates below. Registration opens on the first of the month.
Seattle Public Library fully complies with the Americans with Disabilities Act (ADA) and provides accommodations by request for physical, and virtual access to library programs, services, and other needs to ensure these resources are available to people with disabilities. Please contact the Library, at least 7 calendar days in advance to request an accommodation.
Poetry Circle with Jeanine Walker
In this group, we'll focus on generative writing through poetry prompts. The session will begin with introductions and a short warm-up, after which we'll read two separate poems and write in response to those. At times writers will be invited to create community through sharing words or ideas with other writers in small groups. Attendees will leave the class with up to three new drafts of poems. Designed for all writers, this group supports poets as well those working in other genres, as the skills practiced in poetry can be thought of as "cross-training" for memoir and fiction, too.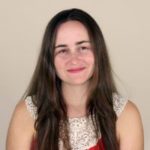 Jeanine Walker holds a PhD in creative writing from the University of Houston. Her poetry collection, Diagram of Parts, is forthcoming from Groundhog Poetry Press. Her poems have appeared in Chattahoochee Review, New Ohio Review, Prairie Schooner, and elsewhere.
Location
All meetings currently take place on Zoom.
Multi-Genre Circle with Alma García
Our mission during this time of distraction, artistic fatigue, and social isolation is to create a regular time and space for writers to write and to meet each other. In this group, writers introduce themselves and are provided optional fiction, poetry and nonfiction prompts to work on for 60-70 minutes of sustained silent writing time, though they are more than welcome to work on their own projects instead. Small group breakout sessions at the end of our time together encourage participants to share and respond to work generated during the session, or just get to know the other writers in the group.
Alma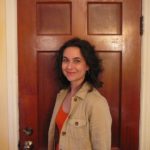 García's short fiction has appeared in Narrative, Kweli Journal, and Bluestem, among others. She holds an MFA from the University of Arizona and has received numerous writing awards. Her novel is currently under consideration at several publishing houses.
Location
All meetings currently take place on Zoom.
Community Write-In
Join writers from around the world every Thursday evening and get your words flowing! Whether you want to start something new or get some fresh ideas for a work-in-progress, this hour will jumpstart your creativity.
Our best teachers rotate on a monthly basis to bring you a range of writing prompts and ideas. After a healthy dose of inspiration, you'll get time to write and the opportunity to connect with other writers.