A Panel on E-books and E-Marketing with Hedgebrook Alumnae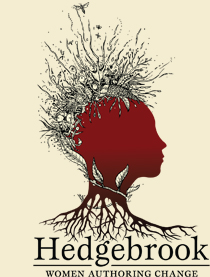 Hosted by Allison Green and featuring Jennifer D. Munro, Abigail Carter and Katie Woodzick
The brave new world of e-books and e-marketing beckons writers who want to find new readers in new ways. Hedgebrook alumnae share their experiences navigating online publishing.
Connect to the event on Facebook
About the Panelists
Jennifer D. Munro is a freelance editor whose stories and essays have appeared in numerous publications, including Salon.com; Brain, Child; two editions of Best American Erotica; and anthologies such as The Bigger the Better the Tighter the Sweater: 21 Funny Women on Beauty and Body Image. She has been supported by Artist Trust, 4Culture, Jack Straw, Fishtrap, and Hedgebrook and has taught writing classes for Richard Hugo House, King County Library, Hedgebrook, and Edmonds Writers Conference. Her humorous stories about sex and the sexes are collected in The Erotica Writer's Husband. Website: JenniferDMunro.com.
Katie Woodzick is the External Relations Manager at Hedgebrook. She has worked with a range of organizations and individuals, empowering them to better market themselves, from small nonprofits to hairstylists. After work, she can usually be found rehearsing for plays with local theater companies. She is working on a book of poetry, entitled As Saint Catherine Exploded, and blogs at www.woodzickwrites.wordpress.com.
Abigail Carter is the Seattle-based author of The Alchemy of Loss: A Young Widow's Transformation and Co-Founder of Writer.ly, an online marketplace where writers can find the people they need to publish successfully. She can be found on Facebook and onTwitter (@abigailcarter) and on her blog, alchemyofloss.com. Abigail wrote her book as a form of catharsis after her husband's death in the World Trade Center on September 11th, 2001. Her work has also appeared in SELF magazine, Reader's Digest Canada,MSN.com and MORE.com and is also secretary of the Board of Directors at non-profits, Hedgebrook and The Healing Center.