Made at Hugo House Fellowship Reading No. 2: Irene Keliher, Eric McMillan, and Anca Szilagyi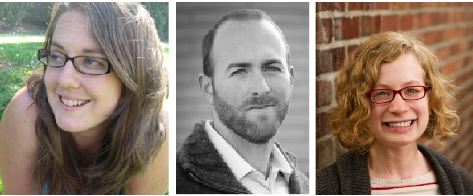 In the second of three Made at Hugo House fellowship readings, our three fiction writers will shock, wow, and woo you with their affecting prose written and perfected throughout the duration of their fellowships.
Irene Keliher will read from her novel, The Visionaries, which examines the effects of digital technology on social class and DIY culture through the eyes of a tough yet naïve young woman raised in the Northwest woods.
Eric McMillan will read from Clear, his novel-in-progress about the Iraq War based loosely on a mission that his company executed in the Diyala Province in September, 2007. The novel centers around a company that gets inserted by helicopter into an insurgent stronghold, a remote border town known as "the Muq."
Anca Szilagyi will read from More Like Home Than Home, a collection of short stories that explores migration, place, and home in cities from Bucharest to New York to Seattle.
The bar will be open and the event is free.