Made at Hugo House Midyear Reading
Bill Carty, Irene Keliher, Eric McMillan, Katharine Ogle, Anca Szilagyi, and Elissa Washuta, all writers in the Made at Hugo House fellowship program, read from selected works-in-progress and discuss their current writing projects. The bar will be open, and the event is free.
About the Writers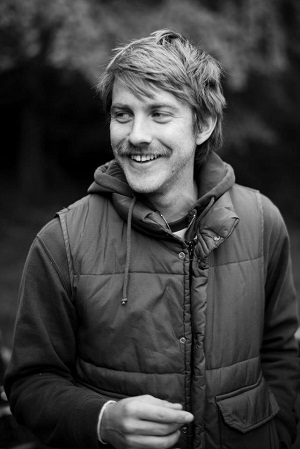 Originally from a small town in coastal Maine, Bill Carty moved to Seattle after receiving a BA from Dartmouth College and an MFA from University of North Carolina-Wilmington. Since moving to Seattle, Bill has read his poetry at a number of venues around the city and has worked collaboratively with artists and musicians through the Bushwick Book Club and the Vignettes art space in Capitol Hill. His poems are published in numerous local and national journals, including Sixth Finch, Diagram, Floating Bridge Review, Cirque, New Orleans Review, Transom, Blue Mesa Review and Page Boy. His chapbook "Refugium" was recently published by alice blue books. Bill's first full-length manuscript, "Tomahawks," has been named a finalist for the National Poetry Series, the Four Way Books Intro Award and Saturnalia Books. In 2010, he participated in the Jack Straw Writers Program.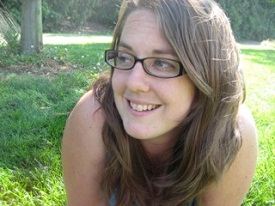 Irene Keliher has a BA in Spanish from Scripps College and an MFA from the University of Houston, where she also served as fiction editor of Gulf Coast. Her story collection was a finalist for the 2010 Bakeless Literary Prize, and her stories have won the 2012 Pearl Editor's Prize, the 2010 Tobias Wolff Fiction Award and the 2009 Potomac Review Fiction Prize. Irene's work also placed in the Atlantic Monthly Student Writing Contest for both 2008 and 2009 and appears in CALYX, Quarterly West, New Ohio Review, Bellingham Review, Potomac Review and elsewhere. Irene wrote a bilingual libretto for production at the Houston Grand Opera and is completing a new commission from the Seattle Opera, a cycle of three children's libretti focused on a Northwest watershed. She has taught composition at the college level for seven years and has been a writer-in-residence for Writers in the Schools programs for six years. Currently, she is an adjunct faculty member at Green River Community College in Auburn. Irene was raised in tiny Indianola, WA, and lived on three coasts and three continents before returning home. She lives in the Columbia City neighborhood with her wife, Morgan, and their young son.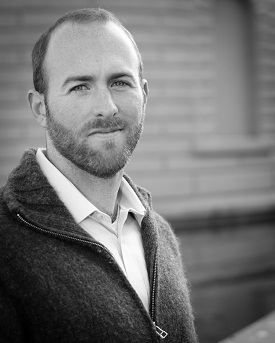 Eric McMillan was commissioned as an Army officer after his graduation from the University of Virginia in 1999. A veteran of the Iraq War, Eric fought with the 3rd Infantry Division during the invasion of 2003 and returned in command of a Stryker infantry company from Ft. Lewis during the Surge of 2007-2008. During his decade of service, he was also a peacekeeper in Bosnia, a protocol officer in the UN headquarters in Seoul, South Korea, and a project lead for joint exercises in Thailand. After returning to civilian life, Eric earned his MA from the University of Chicago, where he studied creative writing with Dan Raeburn and the Vare Writer-in-Residence, James Fallows. Recently, Eric's personal essay, "This Father's War" was featured on TheAtlantic.com. He lives in Capitol Hill with his wife, Sarah, and their son, Jack.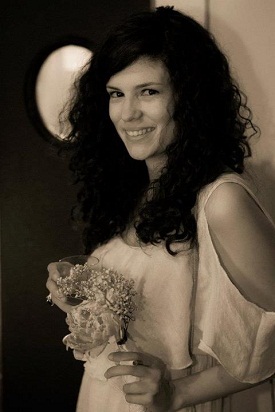 Though not necessarily an artist at multi-tasking, Katharine Ogle is an artist with multiple tasks. She lives and works in Seattle as the writer-in-residence at West Seattle High School through Writers in the Schools, as a teaching fellow for the University of Washington, as an editor at Poetry Northwest, as a caregiver for a blind writer, as a dictation artist for an attorney and as a tutor, personal shopper, and model.
She hails from Charlottesville, Virginia, where she grew up in a family of neuroscientists and went on to college at the University of Virginia, where she earned a BA with honors in English Literature and Poetry Writing. She moved to Seattle in 2008 to attend the University of Washington, where she obtained an MFA in Poetry. In 2012, Katharine was a finalist for the Crab Creek Review contest as well as the recipient of a teaching and writing fellowship at the University of Washington's Friday Harbor campus. In 2009, she was awarded an AWP Intro Journal Award. Her work has been published in Quarterly West, Meridian, ERG and Mare Nostrum, among others.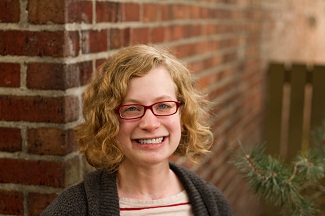 Anca L. Szilágyi's fiction has appeared in The Massachusetts Review, Antigonish Review and Western Humanities Review, among other publications. Her book reviews have appeared in Shenandoah and on the Ploughshares blog. Her first novel, "Dirty," is set during Argentina's Dirty War and in post-industrial Gowanus, Brooklyn; her essay about travelling to Buenos Aires to research her novel was featured on Airplane Reading. Currently, she is working on a collection of stories, "More Like Home Than Home"; she's read some of these stories at venues in Seattle and New York, including Richard Hugo House, Telephone Bar, Cornelia Street Café and KGB Bar. In August, 2012, she kicked off a new reading series organized by Corinne Manning and hosted at Hollow Earth Radio called The Furnace, which is aimed at cultivating innovative storytelling and a vibrant literary community. Anca holds an MFA from the University of Washington.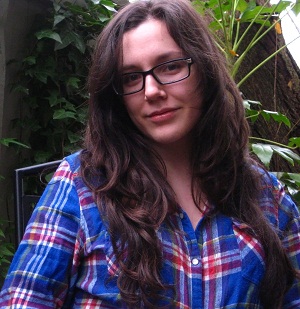 Elissa Washuta, a member of the Cowlitz Indian Tribe, was born in New Jersey and now lives in Seattle. Her first book, a memoir entitled "My Body is a Book of Rules," will be published by Red Hen Press in 2014. An excerpt of the memoir appeared in Filter Literary Journal, and another is forthcoming from Third Coast. She has performed her work at such venues as Bumbershoot, "Cheap Wine and Poetry," and HuskyFest. She is the recipient of a 2012 Potlatch Fund Native Arts Grant and a 2012 Artist Trust GAP grant. Elissa holds a bachelor's degree in English from the University of Maryland and an MFA in Creative Writing from the University of Washington. She serves UW's Department of American Indian Studies as adviser and part-time lecturer. Her blog, "Eating at Me," chronicles her search for sustenance in an increasingly dysfunctional food landscape.