4 Courses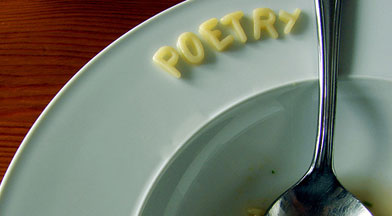 We'll feed your stomach and your mind with four readings paired with four small courses.
The evening begins with Langdon Cook reading a short chapter about oysters from his book, "Fat of the Land." Martha Silano reads poems about cabbage, gravy, Italian food, apples, blackberries, sausage, pizza, arugula and other foods. Kevin Craft delights us with paella and Italian treats, and, for the last course, Kate Lebo waxes poetic about apples and the best way to eat them—as pie! Wine flights available for purchase at the bar.
We'll start out with oysters on the half-shell from Taylor Shellfish, then onto the menu from Tom Douglas:
Appetizers
Butterscotch Bacon Bites, Crisp Apple
Spring Vegetable Succotash Toast
Second Course
Marinated Beet Salad, Arugula, Sherry Vinaigrette
Third Course
Asparagus Leek Tart
With Tritical Berry Risotto
Fourth Course
Tom's Triple Coconut Cream Pie Bites
No substitutions.
Tickets are $15/$10 for students and seniors and available by calling (206) 322-7030, or coming by Hugo House during our normal business hours.
Special thanks to Tom Douglas Restaurants, Taylor Shellfish and High 5 Pie.
About the Writers
Langdon Cook is the author of "Fat of the Land: Adventures of a 21st Century Forager," which the Seattle Times called "lyrical, practical and quixotic." He has been profiled in Bon Appétit, Whole Living and Salon.com, and his writing has appeared in numerous magazines and newspapers, including Sunset, Gray's Sporting Journal, Outside, The Stranger and Northwest Palate. Cook was a senior book editor at Amazon.com before moving off the grid to live in a cabin with his family. He is now a freelance writer, blogger, lecturer and columnist for Seattle Magazine. Cook is a graduate of Middlebury College and the University of Washington's MFA program and a recipient of PEN Northwest's Margery Boyden Wilderness Writing Residency. He lives in Seattle, WA, and blogs at fat-of-the-land.blogspot.com.
Kevin Craft's first book of poems, "Solar Prominence" (2005), was selected by Vern Rutsala for the Gorsline Prize from Cloudbank Books. New poems and essays have appeared recently in AQR, The Bellingham Review, Green Mountain Review and Kenyon Review Online. He lives in Seattle and directs both the Written Arts Program at Everett Community College and the University of Washington's Creative Writing in Rome Program. He is the editor of Poetry Northwest.
Kate Lebo is an award-winning poet and pie maker from Seattle, Washington. The recipient of a 4Culture grant and residencies from Soapstone and Shotpouch Creek, her poems have appeared in Poetry Northwest, Bateau, Crab Creek Review and other journals. For more about Kate's zine, "A Commonplace Book of Pie," and other tasty treats, visit her blog goodeggseattle.blogspot.com.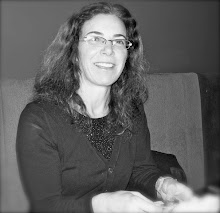 Martha Silano is the author of three books of poetry—"Blue Positive," "What the Truth Tastes Like" and "The Little Office of the Immaculate Conception," chosen by Campbell McGrath as the winner of the 2010 Saturnalia Books Poetry Prize. Her poems have appeared in many places, including Paris Review, Prairie Schooner, AGNI, TriQuarterly, American Poetry Review and The Best American Poetry 2009. Martha has been awarded fellowships from the University of Arizona Poetry Center, the Millay Colony for the Arts, Seattle Arts Commission, Artist Trust and 4Culture. She teaches at Bellevue College.