An Evening with Peter Orner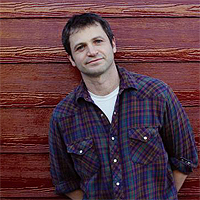 Returning to the literary form he loves best, the short story, Peter Orner visits Hugo House to read from his brand-new collection, Last Car Over the Sagamore Bridge.
Employing the masterful compression for which he has become known, Orner presents a kaleidoscope of individual lives viewed in intimate close-up. A woman's husband dies before their divorce is finalized; a man runs for governor and loses much more than the election; two brothers play beneath the contents of Al Capone's vault; a father and daughter outrun a hurricane—all are vivid and memorable occasions as seen through Orner's eyes.
For the past five years, Orner has been writing "The Lonely Voice" column for The Rumpus, one of the very few regular columns devoted exclusively to the short story. He is the author of three widely praised books, Esther Stories, The Second Coming of Mavala Shikongo, and Love and Shame and Love, and his work has appeared in The Atlantic, The Paris Review, Granta, The Pushcart Prize, and Best American Stories. Orner is the recipient of a Guggenheim Fellowship and two Pushcart Prizes. In the foreword for Esther Stories, Marilynne Robinson writes, "These engrossing stories are too pure and subtle to be called a proof and demonstration of the power of literary realism. Such a statement would have to be translated into suppler language in order to sound as true as it is in fact—into words that could respect how naturally the stories are told, how quiet they are, how innocent of pretense and full of implication."
Hugo House writer-in-residence Peter Mountford, author of A Young Man's Guide to Late Capitalism, hosts and moderates a Q&A with Orner following the reading. Books are for sale by Elliott Bay Book Company, and Hugo House's bar is open serving beer, wine, and cocktails. The reading is free.