The Art of the Science Essay with Michelle Nijhuis
$5 general admission at the door | Free to NSWA and Hugo House members 
Presented in partnership with the Northwest Science Writers Association.
---
This event is nearly full. Anyone who is not on the RSVP list, or who arrives more than 5 minutes late, is not guaranteed entry. For those who RSVP, we will hold seats until 5:35 pm and then release seats on a first-come, first-served basis. Thanks everyone for the enthusiastic response!
---
No matter what kind of science writer you are, strong essay-writing skills can help you charm, persuade, and capture the attention of your readers—and your editors.
In this evening lecture (with some audience participation), you'll learn how to recognize essay ideas, how to report for the essay form, and how to organize your ideas before you write. You'll also learn about the ethics of personal essays, how and where to get your essays published, and how essay-writing skills can be applied to stories of all kinds, from long-form narrative to social media posts. Whether you write features, news, explainers, profiles, or shorts, this event will give you new tools to bring out the best in your writing.
Copies of The Science Writers' Essay Handbook will be for sale, and we'll meet nearby for drinks and conversation following the lecture.
---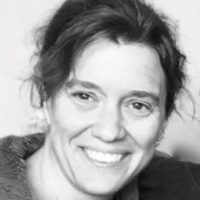 Michelle Nijhuis is the co-editor of The Science Writers' Handbook and the author of The Science Writers' Essay Handbook. She is a regular contributor to National Geographic, The New Yorker's science-and-tech blog Elements, and other publications, and she is also the longtime editor of the essay section of High Country News, an award-winning magazine known for its coverage of science and natural resource issues in the American West. Her reported essays and feature stories—which examine subjects ranging from caviar smuggling in the Ozarks to life off the electrical grid to the possibility that Bilbo Baggins is a girl—have been recognized with several national awards and included in three Best American anthologies. You can learn more about her at michellenijhuis.com.