AWP Offsite Event: Institute of American Indian Arts MFA Program Reading
A group of faculty members from the Institute of American Indian Arts' new Low Residency MFA Program will read poetry, fiction, and creative nonfiction. Readers include Sherwin Bitsui, Jon Davis, Natalie Diaz, Melissa Febos, Santee Frazier, Joan Kane, Susan Power, Ken White, and Orlando White.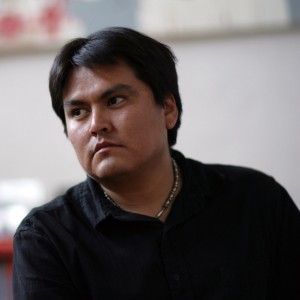 Sherwin Bitsui is originally from White Cone, Arizona, on the Navajo Reservation. He is Dine of the Todich'ii'nii (Bitter Water Clan), born for the Tl'izilani (Many Goats Clan). He is the author of Shapeshift (University of Arizona Press, 2003) and Flood Song (Copper Canyon Press, 2009). His recent honors include a 2011 Lannan Foundation Literary Fellowship and a 2011 Native Arts & Culture Foundation Arts Fellowship. He is also the recipient of a 2010 PEN Open Book Award, an American Book Award, and a Whiting Writers Award.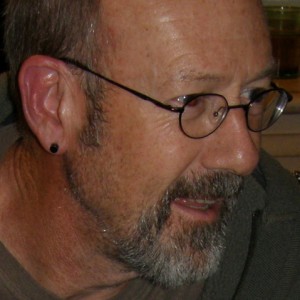 Jon Davis, Director of the Low Residency MFA in Creative Writing, is the author of five chapbooks and three full-length collections of poetry, Preliminary Report (Copper Canyon Press, 2010), Scrimmage of Appetite, for which he was honored with a Lannan Literary Award in Poetry, and Dangerous Amusements, for which he received a G.E. Younger Writers Award and the Lavan Prize. He has also received two NEA Fellowships, a Lannan Residency, a Fine Arts Work Center Fellowship, and a residency at Cill Rialaig in Ireland. He has taught at the Institute of American Indian Arts since 1990 and is currently Santa Fe's Poet Laureate.
Natalie Diaz grew up in the Fort Mojave Indian Village in Needles, California. After playing professional basketball in Europe and Asia for several years, she completed her MFA in poetry and fiction at Old Dominion University. She has been awarded the Bread Loaf 2012 Louis Untermeyer Scholarship in Poetry, the 2012 Native Arts and Cultures Foundation Literature Fellowship, a 2012 Lannan Residency and the 2012 Lannan Literary Fellowship. Her first book, When My Brother Was an Aztec, was published in June 2012 by Copper Canyon Press. The winner of a 2013 Pushcart Prize, Diaz currently lives in Mohave Valley, Arizona, and directs a language revitalization program at Fort Mojave, her home reservation. There she works and teaches with the last Elder speakers of the Mojave language.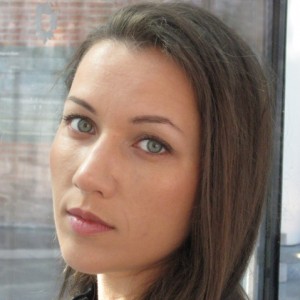 Melissa Febos is the author of the memoir, Whip Smart (St. Martin's Press, 2010). Her work has been widely anthologized and appears in publications including Glamour, Salon, Dissent, The New York Times, Kenyon Review, Post Road, Bitch Magazine, The Rumpus, Drunken Boat, Hunger Mountain, The Portland Review, The Brooklyn Rail, and The Chronicle of Higher Education Review. She has been featured on NPR's Fresh Air, Anderson Cooper Live, and elsewhere. The winner of the 2013 Prairie Schooner Creative Nonfiction prize, she is the recipient of a 2012 Bread Loaf nonfiction fellowship, and 2010 & 2011 MacDowell Colony fellowships. Melissa is currently Assistant Professor of Creative Writing at Monmouth University and MFA faculty at Sarah Lawrence College and the Institute of American Indian Arts (IAIA). A member of the board of directors for VIDA, Women in Literary Arts, she grew up on Cape Cod, and lives in Brooklyn.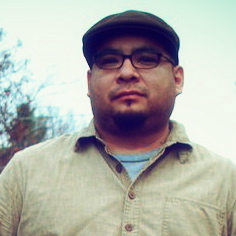 Santee Frazier is a citizen of the Cherokee Nation of Oklahoma. He holds a BFA from the Institute of American Indian Arts and an MFA from Syracuse University. He is the recipient of various awards including: a Syracuse University Fellowship, a Lannan Foundation Residency Fellowship, and The School for Advanced Research Indigenous Writer in Residence. His poems have appeared in American Poet, Narrative Magazine, Ontario Review, Ploughshares, and other literary journals. His first collection of poetry, Dark Thirty, was published by the University of Arizona Press in 2009.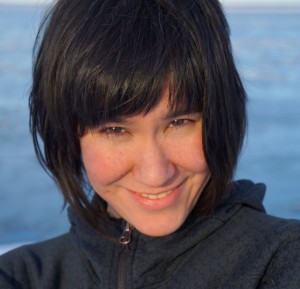 Joan Naviyuk Kane is Inupiaq with family from King Island and Mary's Igloo, Alaska. She received a 2009 Whiting Writers' Award for her first poetry collection, The Cormorant Hunter's Wife, published in its first edition by NorthShore Press Alaska and in its second edition by the University of Alaska Press. Her second book, Hyperboreal, was chosen as the winner of the 2012 AWP Donald Hall Prize in Poetry and is forthcoming from the University of Pittsburgh Press. She has received an individual artist award from the Rasmuson Foundation, a fellowship from the Alaska State Council on the Arts, the Alaska Conservation Foundation's Native Writers on the Environment award, and a Literature Fellowship from the Native Arts and Cultures Foundation.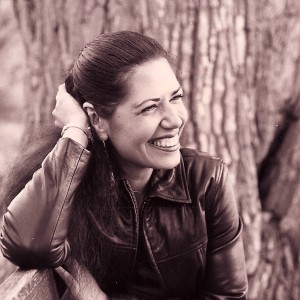 Susan Power, an enrolled member of the Standing Rock Sioux tribe and a native Chicagoan, is the author of three books, The Grass Dancer (a novel), Roofwalker (a story collection), and the forthcoming novel, Sacred Wilderness (Michigan State University Press). Her short stories and essays have been widely published in magazines and anthologies, including The Best American Short Stories of 1993, The Atlantic Monthly, Paris Review, Southern Review, and Granta. She has received a PEN/Hemingway prize, a Milkweed National Fiction Prize, an Iowa Arts Fellowship, James Michener Fellowship, Radcliffe Bunting Institute Fellowship, Princeton Hodder Fellowship, and a USA Artists Fellowship.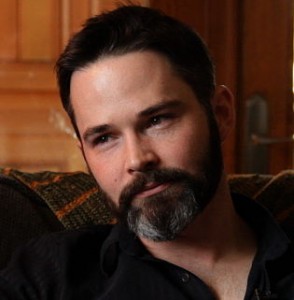 Ken White is a poet and screenwriter who divides his time between Montana and Southern California and teaches Screenwriting in the MFA program at Institute of American Indian Arts in Santa Fe. He co-wrote and co-produced the feature film Winter in the Blood, and has adapted Debra Earling's Perma Red for the screen, which he is attached to direct. He is currently adapting the YA novel Stolen for the screen with Lucy Christopher. He is the author of one book of poems, Eidolon (Peel Press 2013).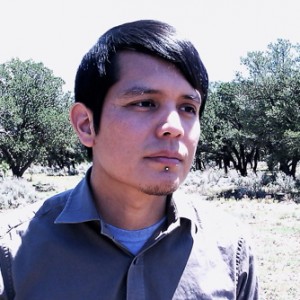 Orlando White is the author of Bone Light (Red Hen Press, 2009). Originally from Tólikan, Arizona, he is Diné of the Naaneesht'ézhi Tábaahí and born for the Naakai Diné'e. He is a recipient of a Truman Capote Creative Writing Fellowship, a Lannan Foundation Residency, and a Bread Loaf John Ciardi Fellowship. He has taught at The Art Center Design College, Brown University, and the Institute of American Indian Arts. Currently, he teaches at Diné College and lives in Tsaile, Arizona.