AWP Offsite Event: St. Mary's College of California Reading
Join St. Mary's faculty and alumni readers, including Marilyn Abildskov, Lily Brown, Jason Bayani, Josh Braff, Kevin Finley, Brenda Hillman, Brett Fletcher Lauer, Erin McCabe, Kaya Oakes, Rusty Morrison, Sara Mumolo and Matthew Zapruder.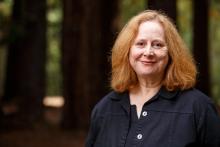 Marilyn Abildskov is the author of the memoir, The Men In My Country. Her work has appeared recently in such literary journals asThe Southern Review,Hotel Amerika,Agni, andNew Orleans Review. She is the recipient of a Rona Jaffe Writers' Award and Yaddo residencies and her work has been shortlisted for theBest American Essayseries. Albidskov is a Creative Nonfiction Faculty member at Saint Mary's College of CA.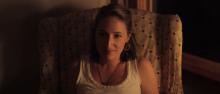 Lily Brown is the author of the poetry collection Rust or Go Missing (Cleveland State University Poetry Center, 2011) and the chapbook The Haptic Cold (Ugly Duckling Presse, 2013). New poems are out or forthcoming from A Public Space and Green Humanities. She teaches creative writing at Franklin Pierce University.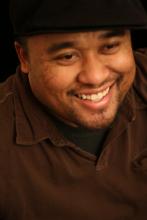 Jason Bayani is a graduate of Saint Mary's MFA program in Creative Writing. He is a Kundiman fellow and a veteran of the National Poetry Slam scene whose work has been published in Fourteen Hills, Muzzle Magazine, Mascara Review, the National Poetry Slam anthology, Rattapallax, Write Bloody's classroom anthology–– Learn Then Burn, and other publications. As a member of 7 National Poetry Slam teams, he's been National Poetry Slam finalist and represented Oakland at the International World Poetry Slam. He is also one of the founding members of the Filipino American Spoken Word troupe, Proletariat Bronze, and has been an organizer for the Asian and Pacific Islander Poetry and Spoken Word Summit. His first book, "Amulet" was published in 2013 through Write Bloody Press.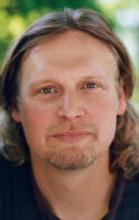 Josh Braff grew up in South Orange, New Jersey, and received an MFA in creative writing from Saint Mary's College of CA. He's is the author of The Unthinkable Thoughts of Jacob Green and Peep Show, both from Algonquin Books. He's writes for the Huffington Post and is at work on his third novel.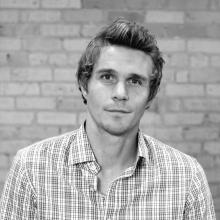 Kevin Finley has an MFA in Creative Nonfiction from Saint Mary's College of California and is the Senior Publicist at Hillcrest Media. His work has appeared in The Saint Paul Almanac, Some Places to Disappear, Metro Magazine, Outside In Literary & Travel Magazine and The Laois Nationalist. His book Goodnight Saint Paul will be published by Think Piece Publishing in the spring of 2014.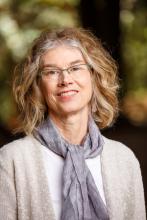 Brenda Hillman holds the Olivia Filippi Chair in Poetry at Saint Mary's College of CA and is the MFA Faculty Director. Her books include Fortress, Death Tractates, Bright Existence, Loose Sugar, Cascadia, Pieces of Air in the Epic, Practical Water, and most recently, Seasonal Works with Letters on Fire, all from Wesleyan University Press. She is the recipient of the 2012 Academy of American Poets Fellowship, the Los Angeles Times Book Award and the William Carlos Williams Prize for poetry.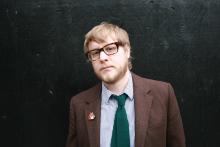 Brett Fletcher Lauer is the deputy director of the Poetry Society of America and a poetry editor of A Public Space.  He is the author of the poetry collection, A Hotel in Belgium (Four Way Books, 2014) and his poems have appeared in American Poetry Review, Boston Review, Fence, Harper's, Tin House, and elsewhere. He is the editor of numerous anthologies, including Isn't It Romantic: 100 Love Poems by Younger American Poets (Wave, 2004), and serves as the poetry co-chair for the Brooklyn Book Festival. He can be found online at anticipatedstranger.tumblr.com.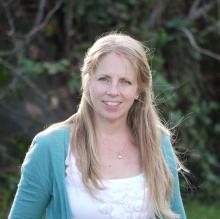 Erin McCabe is the author of I Shall Be Near You from Crown Publishing (Spring, 2014). A graduate of Saint Mary's MFA Program in Creative Writing, she teaches composition at Saint Mary's and Butte College. She focuses on historical fiction, a perfect outlet for the diarist and pen pal letter writer. A California native, Erin lives in the Sierra Foothills with her husband, son, and a small menagerie that includes one dog, four cats, two horses, ten chickens, and three goats.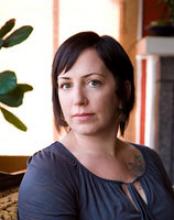 Kaya Oakes's third book, a hybrid memoir/ethnography/theological rant, Radical Reinvention, was published by Counterpoint Press in 2012. Her previous nonfiction book, Slanted and Enchanted: The Evolution of Indie Culture, was selected as a San Francisco Chronicle Notable Book. She is also the author of a collection of poetry, Telegraph, which received the Transcontinental Poetry Prize from Pavement Saw Press. Since 1999, she has taught expository writing, research, creative nonfiction, and narrative journalism at the University of California, Berkeley.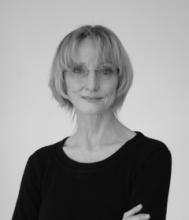 Rusty Morrison's Beyond the Chainlink (Ahsahta) will be published in January, 2014.After Urgency won Tupelo's Dorset Prize, the true keeps calm biding its story won the Academy of American Poet's James Laughlin Award, the N. CA Book Award, Ahsahta's Sawtooth Prize, the DiCastagnola Award from PSA. Her first book,Whethering won the Colorado Prize for Poetry. She is co-publisher of Omnidawn.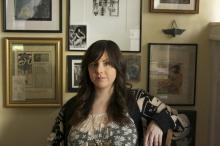 Sara Mumolo is the Program Manager for the MFA Program in Creative Writing at Saint Mary's College of CA. She is the author of the collection of poems, Mortar(Omnidawn, Fall, 2013) and the chapbookMarch (Cannibal Books, 2011). Mumolo curated the Studio One Reading Series from 2008-2012. She co-edits the irregular chapbook series, CALAVERAS, with Alisa Heinzman and tumbles atsaramumolo.tumblr.com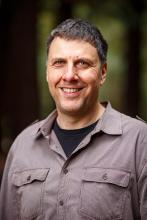 Matthew Zapruder is the author of three collections of poetry, most recently Come On All You Ghosts (Copper Canyon 2010), a New York Times Notable Book of the Year. He has received a 2011 Guggenheim Fellowship, a William Carlos Williams Award, a May Sarton Award from the Academy of American Arts and Sciences, and a Lannan Literary Fellowship. A Faculty member of the MFA program at Saint Mary's College of CA, he is also a Senior Editor at Wave Books. His fourth collection of poems, Sun Bear, is forthcoming from Copper Canyon Press in spring 2014.