Becoming: What Makes a Woman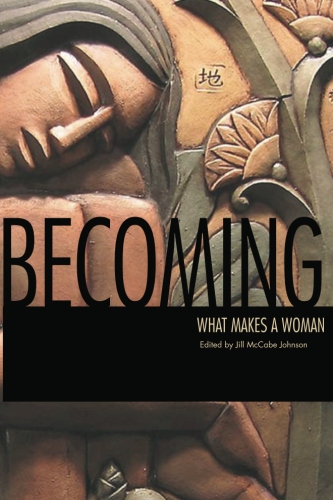 Hear stories of the pivotal moments that changed these writers' into the women they've become today as they read from the anthology "Becoming: What Makes a Woman" (University of Nebraska Gender Programs), edited by Jill McCabe Johnson. Readers include Marci Ameluxen, Holly Hughes, Sibyl James, Ellaraine Lockie, Marjorie Manwaring, Lisa Ohlen Harris and Jenelle Tabor.
RSVP for the event on Facebook!
About the Writers
Marci Ameluxen's poems have appeared or are forthcoming in The Comstock Review, Waccamaw, Passager, The Compass Rose, The Dirty Napkin, The Mom Egg, Off Channel and Hospital Drive. Her chapbook manuscript "The Daughter Speaks" received Honorable Mention in the Clockwise Chapbook Competition 2010; and was semifinalist in the Goldline Press Chapbook Competition, 2010.
Holly J. Hughes is the editor of the award-winning anthology, "Beyond Forgetting: Poetry and Prose about Alzheimer's Disease," published by Kent State University Press and the author of "Boxing the Compass," published by Floating Bridge Press. Nominated for several Pushcart prizes, her poems and essays have appeared in many anthologies. "The Pen and the Bell: Mindful Writing in a Busy World," a collaboration with essayist Brenda Miller, is forthcoming from Skinner House Press. A graduate of Pacific Lutheran University's MFA program, she has taught writing workshops at Fishtrap, North Cascades Institute, Edmonds Write on the Sound, Rainier Writers Workshop and Field's End, among others.
Sibyl James's publications include nine books (fiction, poetry and travel memoirs) plus individual works in over 100 journals internationally. Her writing has received awards from Artist Trust and the Seattle, King County and Washington State arts commissions. She has a PhD in English and has taught in the U.S., Mexico, China and—as Fulbright professor—Tunisia and Cote d'Ivoire.
Ellaraine Lockie writes poetry, nonfiction books and essays. She has received writing residencies at Centrum, twelve Pushcart Prize nominations and several hundred awards for her poetry. Her chapbook, "Stroking David's Leg," received the Best Individual Collection Award for 2010 from Purple Patch magazine in England, and her chapbook, "Red for the Funeral," won the 2010 San Gabriel Poetry Festival Chapbook Contest. Her ninth chapbook, "Wild as in Familiar," was a finalist in the recent Finishing Line Press chapbook contest, and has been released there. She teaches poetry/writing workshops and serves as Poetry Editor for the lifestyles magazine, Lilipoh.
Marjorie Manwaring is a freelance writer and an editor for the online poetry and art journal the DMQ Review. Her chapbook "What to Make of a Diminished Thing" is forthcoming from Dancing Girl Press in 2012, and her first full-length collection, "Search for a Velvet-lined Cape," is forthcoming from Mayapple Press in 2013. She has been awarded writing residencies through the Whiteley Center at Friday Harbor on San Juan Island and Artsmith on Orcas Island. Marjorie won the Artsmith Literary Award in 2010.
Lisa Ohlen Harris is the author of the Middle East memoir "Through the Veil." She lives in a small college town in northwestern Oregon, where she teaches English as a Second Language.
Jenelle Tabor earned a Master of Public Administration in 2009 from Seattle University. She has worked as an advocate for people with mental illness, low income families and education for the underserved.