Book Launch Party for Brenda Peterson's Your Life is a Book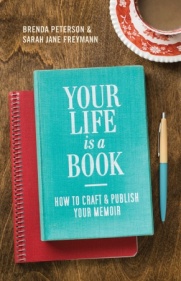 Like a free class for the readers and audience, Brenda Peterson's Your Life is a Book launch party will feature Brenda in discussion with several published students, editors, book production experts, and publishing professionals about the writing process, pitfalls, and pleasures. She'll also read excerpts from the book.
The bar will be open and books will be for sale by Elliott Bay Book Company.
Brenda Peterson is the author of 17 books. Her memoir I Want to Be Left Behind was selected as a "Top Ten Best Nonfiction Books of the Year" by The Christian Science Monitor. Her first memoir Build Me an Ark: A Life with Animals, was a "Best Spiritual Book of the Year." Since 1990, Peterson has taught private classes and helped many of her student publish.