Castalia Reading Series: November 2012
Castalia is a monthly reading series at Richard Hugo House featuring graduate students, faculty and alumni from the Creative Writing Program at the University of Washington.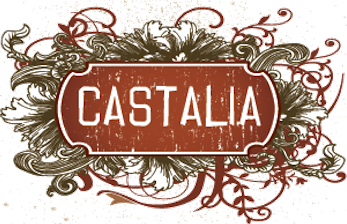 Our student readers will be Patrick Milian, Sarah Galvin, Darren Davis, and Katie Hoffman. Our alumna reader is Rebecca Hoogs and our faculty reader is Pimone Triplett.
About our Alumna and Faculty Readers:
Pimone Triplett is an associate professor at the University of Washington. She the author of "The Price of Light" (2005) and "Ruining the Picture" (1998). She has been the recipient of the Levis Poetry Prize and the Hazel Hall Poetry Prize. With Daniel Tobin, she is the co-editor of "Poet's Work, Poet's Play," a collection of essays on craft by Warren Wilson MFA Program professors. Her MFA is from the University of Iowa.
Rebecca Hoogs is the author of a chapbook, "Grenade" (2005) and her poems have appeared in Poetry, AGNI, Crazyhorse, Zyzzyva, The Journal, Poetry Northwest, The Florida Review, and others. She is the recipient of fellowships from the MacDowell Colony (2004) and Artist Trust of Washington State (2005). She is the Director of Education Programs and the curator and host for the Poetry Series for Seattle Arts & Lectures.