Don't Ask, Don't Tell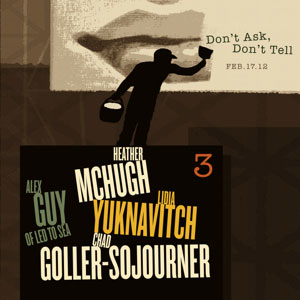 Commissioned by Richard Hugo House as part of the 2011-2012 Hugo Literary Series, MacArthur "Genius" Heather McHugh; Lidia Yuknavitch, author of "The Chronology of Water"; and performance artist Chad Goller-Sojourner debut new writing that answers the questions no one wants to ask, with new music by Alex Guy of Led to Sea.
Series passes and individual tickets are on sale now! Get yours online here, or by calling (206) 322-7030. (Not a member? Become one today and get a discount on your tickets, too!)
More information about the Hugo Literary Series here.
The Writing Prompt for Don't Ask, Don't Tell
The first known version of "Don't Ask, Don't Tell" came in 1576 when the playwright George Pettie wrote: "So long as I know it not, it hurteth me not." We have been coming up with variations on the theme, ever since—including the United States Armed Forces. There are plenty of questions we don't want to ask—how you got that scar, whether he actually wears that sweater he pretended to love last Christmas—and plenty of things we don't want to disclose, like that pre-existing condition that could be the basis for denial of health insurance. But what about those times when ignorance really is bliss? What are the things you don't want to know? And what don't you want to reveal?
About the Writers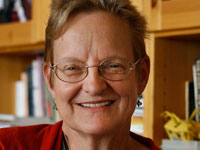 Heather McHugh is now Pollock Professor of Poetry at the University of Washington, where she was first appointed as an associate professor in 1983. The most recent of her thirteen published books include the collections of poems "Hinge & Sign" (finalist for the National Book Award), "Eyeshot" (shortlisted for the Pulitzer Prize) and most recently "Upgraded to Serious" (published in the US by Copper Canyon and in Canada by Anansi Press). Her essays were reprinted under the title "Broken English: Poetry and Partiality." She translated Jean Follain a few decades ago, has done versions of Euripides' Cyclops and some Horace poems; with Nikolai Popov she translated the poems of Blaga Dimitrova and poems of Paul Celan (a book which won the celebrated Griffin International Prize for Poetry). McHugh won a United States Artists' Award in 2006, and in 2009, a John D. and Catherine T. MacArthur Foundation fellowship.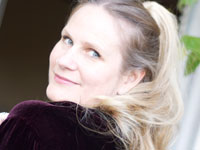 Lidia Yuknavitch is the author of a memoir, "The Chronology of Water," and three works of short fiction: "Her Other Mouths," "Liberty's Excess" and "Real to Reel," as well as a book of literary criticism, "Allegories of Violence." Her work has appeared in Ms., The Iowa Review, Exquisite Corpse, Another Chicago Magazine, Fiction International, Zyzzyva and elsewhere. Her book "Real to Reel" was a finalist for the Oregon Book Award, and she is the recipient of awards and fellowships from Poets and Writers and Literary Arts, Inc. Her work appears in the anthologies "Life As We Show It" (City Lights), "Forms At War" (FC2) and "Wreckage of Reason" (Spuyten Duyvil). She teaches writing, literature, film and Women's Studies in Oregon. Her first novel is forthcoming from Hawthorne Books.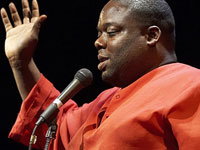 Chad Goller-Sojourner is a Seattle-based writer, solo-performer and recipient of a distinguished Artist Trust/Washington State Arts Commission Performing Arts Fellowship. His work has been funded by the National Endowment for the Arts and featured on NPR. Most recently, he authored an evening-length play entitled "The Bus Stop." In 2009 he launched a national college tour of his groundbreaking and crushingly honest solo show "Sitting in Circles with Rich White Girls: Memoirs of a Bulimic Black Boy," which debuted July, 2008 at Seattle's Brownbox African-American Theatre. A written memoir is currently in the works. Additional works include a chapbook entitled "Born One Thousand Years Too Early: Fat, Dark-Skinned, Gay and Adopted by White Folks;" "A Fragmentary Journey Towards Alignment," which has been described as poignant, chilling and prophetic; and serving as creator, artistic director and executive producer for People of Color Against Aids Network's "Standing in the Gap ─ And Speaking Their Names ─ Black Gay Poets Honor Their Ancestors ─ A Spoken Word Requiem." More about Chad at sitting-in-circles.com.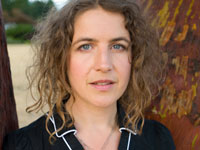 Led to Sea is the solo project of Seattle violist/violinist Alex Guy. She is sometimes joined by incredible percussionist Paul Kikuchi and bassist Jherek Bischoff. Alex often tours throughout the U.S. and Europe with musicians such as Laura Veirs, Mirah and Jason Webley. She was also a member of the Degenerate Art Ensemble (of Seattle), an experimental-punk-grove orchestra/theater extravaganza for over five years. You can hear her viola and violin stylings on the records of numerous indie and experimental bands including Xiu Xiu, the Dead Science, The Pharmacy and Parenthetical Girls.
Presenting sponsor: Amazon.com