The Editor as Therapist: A Weekend Workshop with Alan Rinzler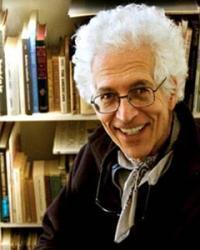 The Editors Guild is proud to present an intimate Saturday morning workshop with legendary Bay Area editor Alan Rinzler.
Rinzler's 50-year career in the book business has included editing and publishing the works of Northwest luminary Tom Robbins, Hunter S. Thompson, Toni Morrison, Clive Cussler, and many others. He has held top editing positions at Simon & Schuster, Macmillan, Bantam, the Grove Press, and Rolling Stone magazine as well as its book division, Straight Arrow. More unusual is that Alan also has a degree in psychology (he was inspired to pursue the degree after working with Hunter S. Thompson) and 12 years of experience as a psychotherapist with the Berkeley Police Department's mobile crisis-intervention team, which he calls "great training for being an editor. . . . Writers have to be a little crazy and obsessive, and each one has different needs."
His workshop for the Guild will elaborate on this intriguing theme. In the course of working with more than 1,500 authors, Alan Rinzler has encountered psychological dynamics that have required adjusting to unique needs and providing different kinds of personal and editorial support, while at the same time maintaining professional boundaries. He notes: "It never serves the author for the editor to go over the line in an attempt to control the content or assume an unrestricted level of intimacy."
This exclusive workshop, designed for developmental editors but open to all, includes a one-hour talk followed by a half-hour Q&A. Editors with additional questions about working with specific clients may participate in a lottery for one of ten 10-minute one-on-one consultations with Rinzler following the Q&A. To register ($30 for Guild members, $40 for nonmembers), please visit: www.edsguild.org/therapy-and-editing-with-alan-rinzler.
About the Editors Guild
The Northwest Independent Editors Guild (edsguild.org) is a professional association of more than 300 editors in Washington, Oregon, and the greater Northwest. The Guild connects writers and authors with professional editors in the Pacific Northwest. It also fosters community among its members and provides resources for their career development.