Fear of Description: A Reading by Daniel Poppick, M'Bilia Meekers, and Gabrielle Bates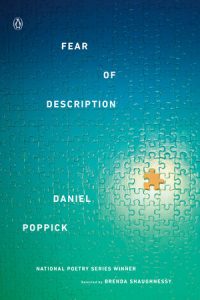 Daniel Poppick's National Poetry Series-winning second collection, Fear of Description (Penguin, 2019), turns to the prose poem to take that dark humor of our lived experience in a different direction, one calibrated by the anxieties of modern existence. From Midwestern bars to Brooklyn apartments, Poppick's autobiographical narrative poems focus on friendship and art as they follow a group of millennial poets adrift in political upheaval and personal crisis, trying to find their way back to one another.
Poppick will be joined by M'Bilia Meekers, author of the chapbook Wish for a Drowned Daughter, and Gabrielle Bates, cohost of the Poet Salon podcast.
This event is free and open to the public.
Advance praise for Fear of Description
"No matter where a reader begins in Fear of Description, the end is near and a beginning closer. As far as this book travels, it's always there to meet itself, though its trajectory is never predictable. There is also the ancient lament of the worker/writer, trying to sing a timeless song in an age of ring tones. Poppick's stop-motion ability to convey multitude in moments is genius—Merwin-like in its sensorial clarity, and, where the poet chooses formal restriction, Keatsian in density and bloom."
—Brenda Shaughnessy, author of Our Andromeda
About the Readers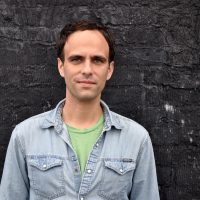 Daniel Poppick's first book of poetry, The Police, was published by Omnidawn in 2017. His writing has appeared in BOMB, Granta, the New Republic, Fence, the PEN Poetry Series, and other journals. A graduate of the Iowa Writers' Workshop, he has taught writing at the University of Iowa, Coe College, and the Parsons School of Design. He currently lives in Brooklyn, where he works as a copywriter and coedits the Catenary Press.
---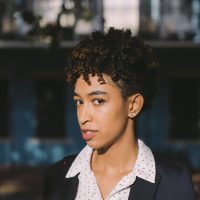 With roots in Belgium and Sierra Leone, M'Bilia Meekers is a queer black poet from New Orleans, Louisiana. The recipient of fellowships from Cave Canem, Poets & Writers, and The Watering Hole, her verse has previously appeared in the New Yorker, Guernica, the Adroit Journal, Arc Poetry Magazine, Tinderbox, and more.
---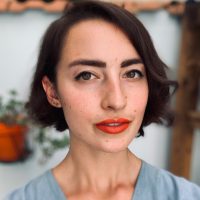 Gabrielle Bates is a poet and visual artist from Birmingham, Alabama, currently living in Seattle, where she works for Open Books: A Poem Emporium and cohosts the literary podcast The Poet Salon. A former Made at Hugo House fellow and editor of the Seattle Review, her poems and poetry comics have appeared in the New Yorker, Poetry, New England Review, Black Warrior Review, Gulf Coast, Best of the Net, and the Adroit Journal, among other venues.
---
Related Classes
---