Floating Bridge Press Chapbook Reading
Winner of Floating Bridge Press' 2016 Washington State Chapbook Competition, Kate Peterson, will read from her new collection, Grist, a book that navigates between the breakable body and the enduring spirit while intertwining musicality with brutal honesty.
Also reading are finalists Arlene Naganawa and Lydia Swartz. Naganawa's The Ark and The Bear is a series of prose poems that explore how experiences like religion and war are filtered through the lens of childhood. Swartz's Land of Lists is a series of list poems (a form popularized by Kenneth Koch in the 1970s) that radiates energy through stream-of-consciousness and urgency.
---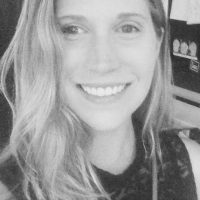 Kate Peterson earned her MFA from Eastern Washington University, where she now teaches composition as an adjunct faculty member. Her poetry has appeared or is forthcoming in Sugar House Review, Packingtown Review, Aethlon, Glassworks, and The Sierra Nevada Review, among others. Grist is her first published collection. She can be reached at katelaurenpeterson.tumblr.com.
---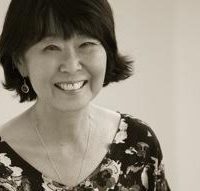 Arlene Naganawa is the author of two chapbooks: Private Graveyard (Gribble Press) and The Scarecrow Bride (Red Bird Chapbooks). Her poetry has appeared in Caketrain, Cider Press Review, Crab Orchard Review, Diner, Floating Bridge Review/Pontoon, Flying Chickadee, New Delta Review, Poetry on Buses, Sow's Ear Poetry Review, The Comstock Review, The Seattle Review, and others. She is the recipient of Seattle Arts Commissions Individual Literary Arts Awards.
---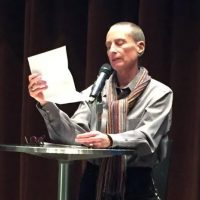 Lydia Swartz brawls with words, sound, movement, pronouns, and light in pursuit of capricious form. She has a degree in editorial journalism and a job in health care marketing. She blogs at No One Tells and keeps a Seattle Spoken Word calendar at Seattle Poet. You can find Lydia on Facebook (zen.flaneur) and Twitter (@nounverbadverb).
---
Floating Bridge Press was founded in 1994. Their mission is to recognize and promote the work of Washington State poets through publications and readings. Their board of directors and editorial committee are composed of volunteers from across the community. Ask for their books at your local bookstore, or visit them online at floatingbridgepress.org.