Friends of the Children Poetry Slam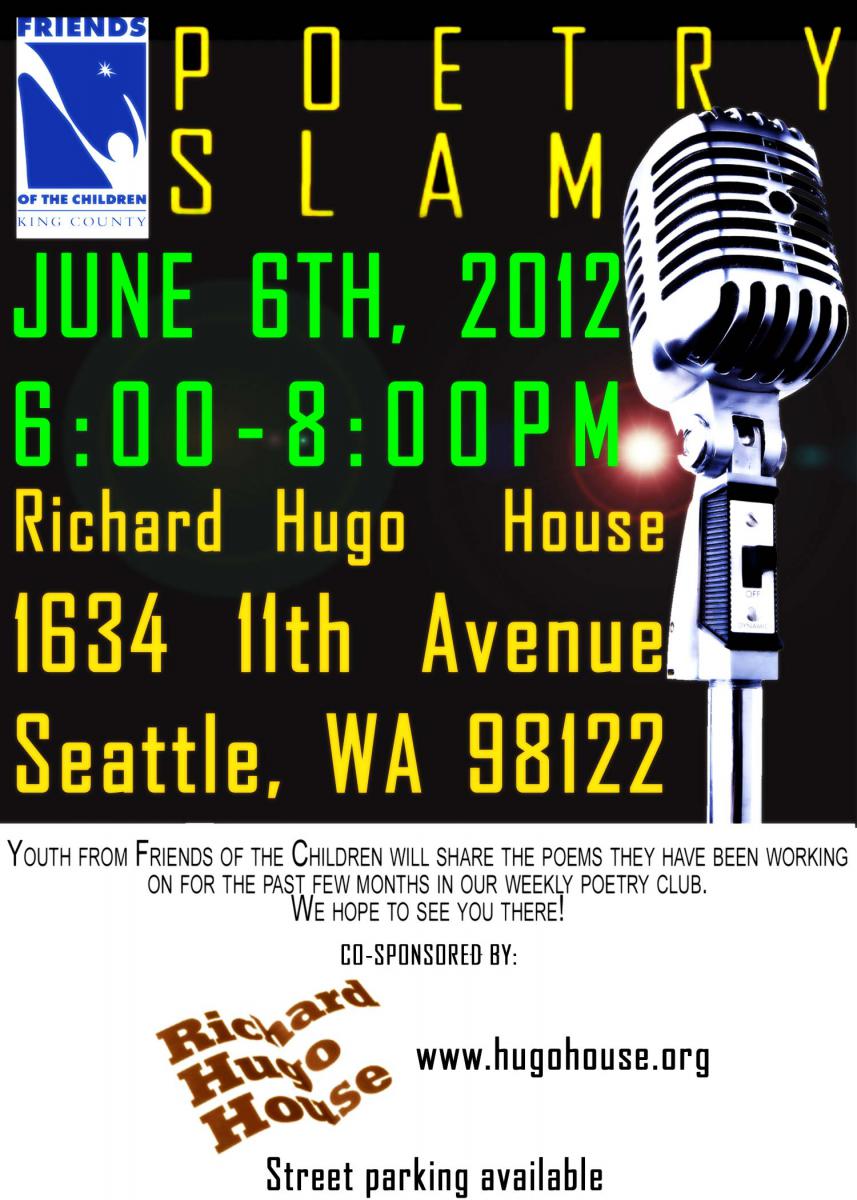 Youth from Friends of the Children will share poems and music they have been working on this year during their weekly poetry club. Attendance is free and there will be some refreshments.
About Friends of the Children:
Friends of the Children is a pioneer mentoring program based on the principle that the most vulnerable children can become healthy, productive adults with a consistent, caring adult in their lives. Friends of the Children is the only mentoring organization in the nation that pairs children from distressed neighborhoods with paid, full-time professional mentors for 12 years. We select children who are beginning to tumble through a cycle of troubled families, poorly performing schools and guide them to another track. Our program begins in kindergarten or first grade. Each mentor spends four hours a week with his/her assigned child, every week, through high school graduation.