Girls on Fire
Poets Kelly Davio, Jeannine Hall Gailey, Rebecca Loudon, and Tiffany Midge read from new work inspired by fire, fever, apocalypses, and heat.
The reading is free. The bar will be open, and books will be for sale.
About the Poets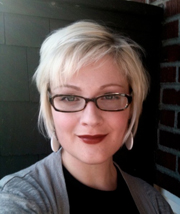 Kelly Davio is a poet and teacher in the Seattle area. She holds an MFA in Poetry from Northwest Institute of Literary Arts (Whidbey Writers' Workshop), and works as an instructor of English as a Second Language. She currently serves as Managing Editor for The Los Angeles Review, and Associate Poetry Editor for Fifth Wednesday Journal. She is also a book reviewer for Women's Review of Books. Her debut collection, Burn This House, is available from Red Hen Press.
Jeannine Hall Gailey is the current Poet Laureate of Redmond, Washington, and the author of three books of poetry, Becoming the Villainess, She Returns to the Floating World, and her new collection, Unexplained Fevers, from New Binary Press. Her work has been featured on NPR's The Writer's Almanac, Verse Daily, and in The Year's Best Fantasy and Horror. Her poems have appeared in The American Poetry Review, The Iowa Review, and Prairie Schooner. She volunteers for Crab Creek Review, writes book reviews for The Rumpus and Mid-American Review, and is a 2013 Jack Straw Writer.
Tiffany Midge is the recipient of the Kenyon Review Earthworks Prize for Indigenous Poetry for The Woman Who Married a Bear (forthcoming) and the Diane Decorah Memorial Poetry Award for Outlaws, Renegades and Saints; Diary of a Mixed-up Halfbreed (Greenfield Review Press). Midge's work has appeared in North American Review, The Raven Chronicles, Florida Review, South Dakota Review, Shenandoah, Poetry Northwest and the online journals No Tell Motel and Drunken Boat. An enrolled Standing Rock Sioux, she holds an MFA from University of Idaho and lives in Moscow, Idaho (Nez Perce country).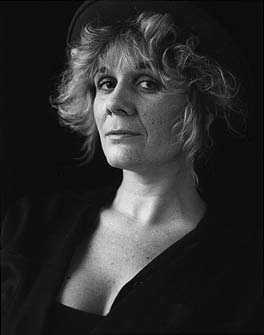 Rebecca Loudon lives and writes in Seattle. She is author of Tarantella and Radish King (Ravennna Press), and Navigate, Amelia Earhart's Letters Home (No Tell Books). Her latest collection, Cadaver Dogs, is from No Tell Books. She has published work in Pistola, Copper Nickel, Lungfull!, and No Tell Motel. She is a professional musician and teaches violin lessons to children.