Help Shape ZAPP's Future!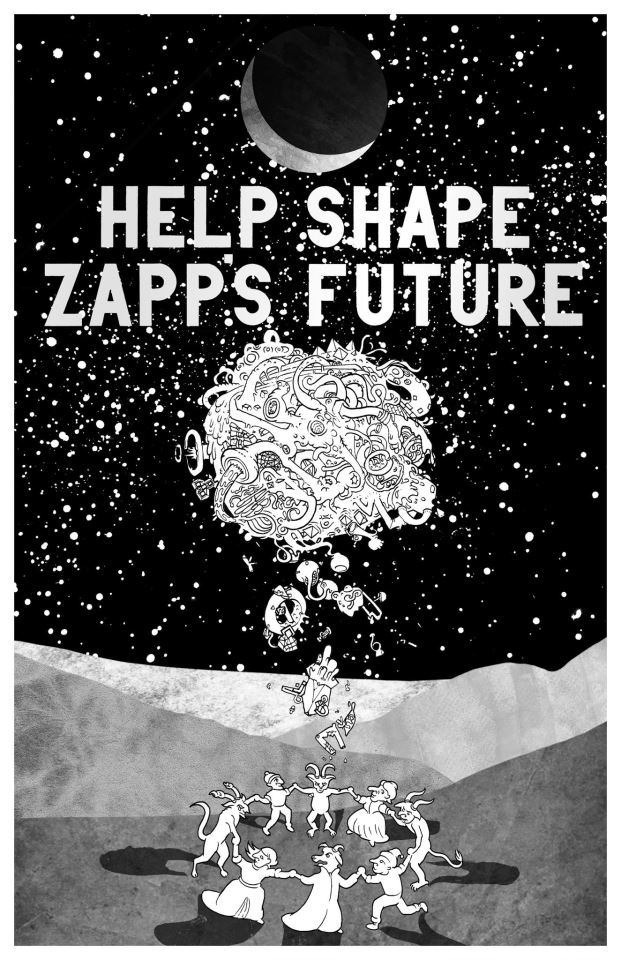 The Zine Archive & Publishing Project, which has been housed at Richard Hugo House since the mid 1990s, is conducting a community meeting to discuss the future of the archive as we explore the possibility of transitioning into a new space.
ZAPP houses over 20, 000 zines, making it one of the largest zine archives in the world. ZAPP provides public access to the entire collection and also offers a free work space.
Please join the ZAPP Committee, staff and board members of Richard Hugo House, and zine lovers to investigate opportunities to expand ZAPP's services and discuss ways the archive can take its next step forward.
The meeting will take place at The Vera Project on April 21st from 2:30 to 4:30 pm.
If you have any questions in advance of the meeting, please feel free to contact the ZAPP Committee at ZAPP@hugohouse.org.