How Quickly She Disappears: Raymond Fleischmann & Urban Waite
Former Hugo Fellow Raymond Fleischmann returns to Hugo House to read from his debut novel, How Quickly She Disappears, a tale of literary suspense set in the Alaskan landscape. Fleischmann will be joined by thriller writer Urban Waite, author of The Terror of Living, The Carrion Birds, and Sometimes the Wolf.
Please RSVP for a free ticket.
---
About How Quickly She Disappears
"An utterly absorbing period saga—an epic stranger-comes-to-town mystery that reads as intimate as gossip… A graceful, daring, deathless story." —Claire Vaye Watkins, author of Gold Fame Citrus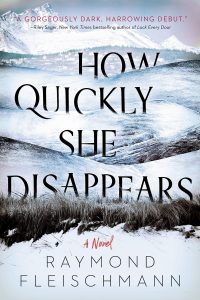 It's been twenty years since Elisabeth's twin sister, Jacqueline, disappeared without a trace. Now thirty-year-old Elisabeth is living far from home in a small Alaskan town. She's in a loveless marriage and has a precocious young daughter she loves more than anything but who reminds her too much of her long-missing sister.
But then Alfred, a dangerous stranger with a plan of his own, arrives in town and commits an inexplicable act of violence. And he offers a startling revelation: He knows exactly what happened to Elisabeth's sister, but he'll reveal this truth only if she fulfills his three requests.
Increasingly isolated from her neighbors and imprisoned by the bitter cold and her own obsession, Elisabeth can almost hear her sister's voice saying, Come and find me. And so she will, even if it means putting herself—and her family—in danger.
---
About the Readers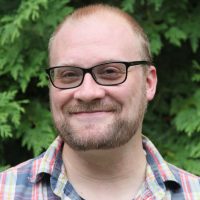 Raymond Fleischmann received his MFA from Ohio State University, and he's earned scholarships and fellowships from Hugo House, the Sewanee Writers' Conference, and others. He lives in Indiana with his wife and three daughters. How Quickly She Disappears is his first novel.
---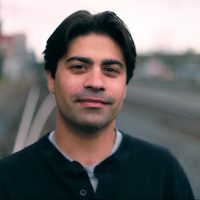 Urban Waite is a good guy who writes evil things (or maybe vice versa). He is the author of four novels, all of which have been named to various Best Book of the Year lists, such as Esquire, the Boston Globe, the Sun Sentinel, LitReactor, and Booklist. His stories and books have been translated into twelve languages and are available in more than forty countries worldwide. He is currently writing a thriller for Disney/Fox Studios and can say nothing else without violating his NDA.
---
Related Classes
---