Hugo Literary Series: Anthony Swofford, Mitchell S. Jackson, Charles D'Ambrosio, and JusMoni

The 2019–2020 Hugo Literary Series season is the second in our new home. We've spent our first year here working to widen the scope of the region's literary community, actively bringing in writers who are using their work to question, challenge, and rewrite the narratives our culture passes down to us.
Like many of you, we've been thinking a lot about the world we live in, about what separates us and what brings us together.
This season, we want to explore those separations: What is it that divides us from each other, from what we hope for, dream of, deserve, or crave? And what are we going to do about it?
---
In the third installment of this season's Hugo Literary Series, three writers and a musician take on the theme "Behind Closed Doors."
Featuring former Marine and Jarhead author Anthony Swofford; Mitchell S. Jackson, author of The Residue Years and Survival Math: Notes on an All-American Family; and acclaimed fiction writer and essayist Charles D'Ambrosio, with new music from R&B soul singer JusMoni.
---
About the Performers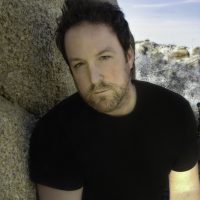 Anthony Swofford is the author of the memoirs Jarhead and Hotels, Hospitals, and Jails and the novel Exit A. Swofford's essays, reportage, and opinion pieces have appeared in Harper's, the Guardian, Slate, the New York Times, and others. He has taught at the Iowa Writers' Workshop and West Virginia University. He received his MFA from Iowa. In 2020 Knopf will publish his biography of Carlos Arredondo, a Gold Star Father and hero of the 2013 marathon bombing in Boston. He's currently writing a feature adaptation of this book. His next project is a campus novel called Eight Great Atheists. He lives in Los Angeles with his wife, the writer and photographer Christa Parravani, their three children, and several pets.
---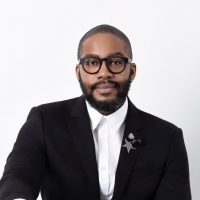 Mitchell S. Jackson's debut novel The Residue Years received wide critical praise. Jackson is the winner of a Whiting Award; his novel won the Ernest J. Gaines Prize for Literary Excellence. Jackson's honors include fellowships from the Cullman Center of the New York Public Library, the Lannan Foundation, the Ford Foundation, PEN America, TED, New York Foundation for the Arts, and The Center for Fiction. His writing has appeared in the New Yorker, Harpers, the Paris Review, the Guardian, and elsewhere. His nonfiction book Survival Math: Notes on an All-American Family was recently published by Scribner.
---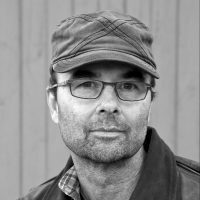 Charles D'Ambrosio is the author of two books of fiction, The Point and Other Stories and The Dead Fish Museum, and two collections of essays, Orphans, and Loitering: New & Collected Essays. His first book was a finalist for the PEN/Hemingway Award, and his most recent collection, The Dead Fish Museum, was a finalist for the PEN/Faulkner Award. He has been the recipient of a Lannan Literary Fellowship, a Whiting Writer's Award, and an Academy Award in Literature from the American Academy of Arts and Letters. He teaches at the Iowa Writers' Workshop.
---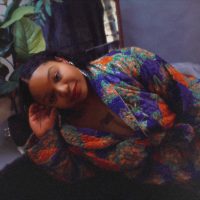 JusMoni, a.k.a. Moni Tep (b. 1993), is a singer and songwriter whose body of work to date includes five self-produced albums, performances across the United States and Canada, and collaborations with the best and brightest emerging talent of the contemporary R&B music scene. She is as steeped in R&B, with its roots in the Black church, as she is in the traditional music and practices of her motherland Cambodia. Her songs relate narratives of motherhood, spiritual transformation, the blood's memory, and family tradition. JusMoni lives and works in Seattle.
---
Related Classes
Anthony Swofford will teach The Path to Story on Saturday, February 29, and Sunday, March 1, from 10 am – 2 pm.
Mitchell S. Jackson will teach The Tools of Voice on Friday, February 28, from 12–3 pm.
---