Hugo Literary Series: Jayne Anne Phillips, Mira Jacob, Ruth Joffre, and Sarah Paul Ocampo and Bo Gilliland

The 2019–2020 Hugo Literary Series season is the second in our new home. We've spent our first year here working to widen the scope of the region's literary community, actively bringing in writers who are using their work to question, challenge, and rewrite the narratives our culture passes down to us.
Like many of you, we've been thinking a lot about the world we live in, about what separates us and what brings us together.
This season, we want to explore those separations: What is it that divides us from each other, from what we hope for, dream of, deserve, or crave? And what are we going to do about it?
---
The Great Divide is both a place and a concept.
It's the spine of the continent, a boundary of watersheds. Metaphorically, it can refer to our political system, familial rifts, breakages of all scales.
In the season opener of the Hugo Literary Series, The Great Divide, three writers and a musician riff on divides great and small and make new art in the process. Featuring award-winning novelist Jayne Anne Phillips, graphic memoirist Mira Jacob, and fabulist Ruth Joffre, with new disco dreamcore songs by eclectic musician Sarah Paul Ocampo.
For tickets to all four Lit Series events, reserved seating, and access to private Meet & Greet receptions with the authors, purchase a series pass here.
---
About the Performers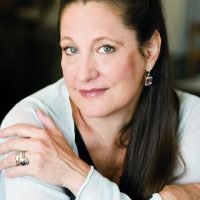 Jayne Anne Phillips is the award-winning author of the story collections Black Tickets (Delacourt Press, 1979) and Fast Lanes (E.P. Dutton, 1987), and the novels Machine Dreams (Vintage, 1999), Lark and Termite (Knopf, 2009), Quiet Dell (Scribner, 2013), and others. Machine Dreams was nominated for the National Book Critics Circle Award and chosen by the New York Times Book Review as one of the best books of the year.
---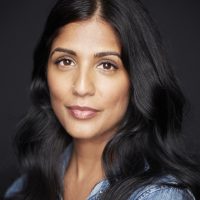 Mira Jacob is the author and illustrator of Good Talk: A Memoir in Conversations. Her critically acclaimed novel, The Sleepwalker's Guide to Dancing, was a Barnes & Noble Discover New Writers pick, shortlisted for India's Tata First Literature Award, and longlisted for the Brooklyn Literary Eagles Prize. It was named one of the best books of 2014 by Kirkus Reviews, the Boston Globe, Goodreads, Bustle, and The Millions. Her writing and drawings have appeared in the New York Times, Electric Literature, Tin House, Literary Hub, Guernica, and elsewhere, and she has a drawn column on Shondaland. She teaches at The New School.
---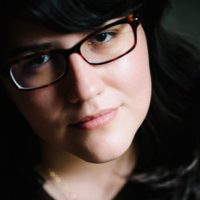 Ruth Joffre is the author of the story collection Night Beast (Black Cat, 2018). Her work has appeared or is forthcoming in Kenyon Review, Prairie Schooner, The Masters Review, Lightspeed, Hayden's Ferry Review, Mid-American Review, Nashville Review, Copper Nickel, PANK, and elsewhere.
---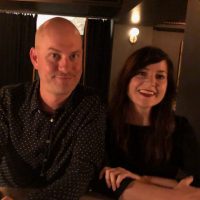 Bo Gilliland and Sarah Paul Ocampo met at the turn of the century at a a now defunct dance club, known to be wildly debacherous. He was wearing a suit and eyeliner and she was wearing a knock-off Halston dress and eyeliner. Since then, the two have collaborated in the bands Love Hotel, Silver Bells, and Violets on Smoke. Their new project, Ghosting the Hostess, is a mix of performance art and electronic dance music. Their sound can be described as disco dream core.
---
Related Classes
---