Hugo Literary Series: The Parent Trap
Research shows that people, like never before, really do live for their kids. We live in the era of the helicopter parent. Gone are the days when packs of 9-year-olds ran amok in the park unsupervised. The parent-child relationship has undergone a massive realignment recently—gender roles are changing, too. Everything is changing.
Mulling this all over for you on March 13, you'll find fiction writer Jess Walter, National Book Award finalist and The Financial Lives of Poets writer; Tiphanie Yanique, Caribbean fiction writer, poet, and author of Land of Love and Drowning (Penguin); and poet Megan Snyder-Camp, local author of the Tupelo Press/Crazyhorse First Book Award winning The Forest of Sure Things. You'll also hear parent-themed music from Girls in Trouble frontwoman Alicia Jo Rabins, who recently gave birth to her second child.
---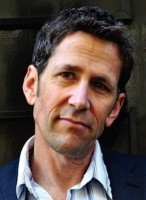 A former National Book Award finalist and winner of the Edgar Allan Poe Award, Jess Walter is the author of six novels, one book of short stories and one nonfiction book. His work has been translated into 30 languages, and his essays, short fiction, criticism and journalism have been widely published, in Best American Short Stories, Best American Nonrequired Reading, Harper's, Esquire, McSweeney's, Byliner, Playboy, ESPN the Magazine, Details and many others.
---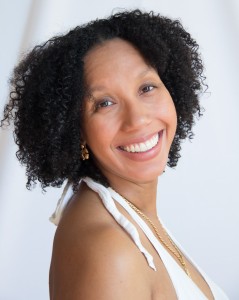 Tiphanie Yanique is the author of the short story collection, How to Escape from a Leper Colony, published by Graywolf Press in 2010, the picture book I Am the Virgin Islands, published by Little Bell Caribbean in 2012) and the novel Land of Love and Drowning, published by Riverhead/Penguin on July 10 and winner of the Center For Fiction First Novel Prize last December. BookPage listed her as one of the 14 Women to watch out for in 2014. Her writing has won the 2011 BOCAS Prize for Caribbean Fiction, Boston Review Prize in Fiction, a Rona Jaffe Foundation Writers Award, a Pushcart Prize, and an Academy of American Poet's Prize. She has been listed by the Boston Globe as one of the sixteen cultural figures to watch out for and by the National Book Foundation as one of the 5 Under 35. Her writing has been published in Best African American Fiction, The Wall Street Journal, American Short Fiction and other places. Yanique is also the recipient of a Fulbright scholarship.
---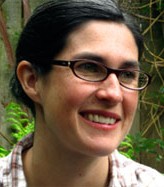 Megan Snyder-Camp grew up in Baltimore and received a B.A. in Creative Writing from Oberlin College and an M.F.A. in Poetry from the University of Washington. Her first collection, The Forest of Sure Things, won the 2008 Tupelo Press/Crazyhorse First Book Award. She has received a 2010 Individual Artist Award from Washington's 4Culture Foundation, as well as scholarships and residencies from the Bread Loaf Writers' Conference, the Espy Foundation, Djerassi Resident Artist Program, and the H.J. Andrews Experimental Forest's Long Term Ecological Reflections program. Her poems have appeared in the Antioch Review, Field, ZYZZYVA, the Sonora Review, the Cincinnati Review, 88, and on the PBS NewsHour and have twice been nominated for a Pushcart Prize. She lives in Seattle.
---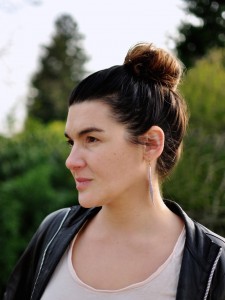 Alicia Jo Rabins is a poet, composer, performer, and Torah scholar. Her manuscript, Divinity School, won the American Poetry Review/Honickman First Book Prize and is forthcoming from APR/Copper Canyon in September 2015. Her poems appear in the Boston Review, 6×6, and Ploughshares. As a musician, Alicia tours internationally with her band, Girls in Trouble—an indie-folk song cycle about the complicated lives of Biblical women—with whom she has released three albums. A Kaddish for Bernie Madoff, her one-woman chamber-rock opera about the intersection of spirituality and finance, was named one of Portland's five best theater performances of 2014 by the Willamette Week.  She has played bluegrass fiddle across Central America and Kuwait as a cultural ambassador for the US State Department and toured for eight years as the violinist in Brooklyn-based klezmer-punk band, Golem. Alicia lives in Portland with her husband and their two small children.