Lidia Yuknavitch Book Launch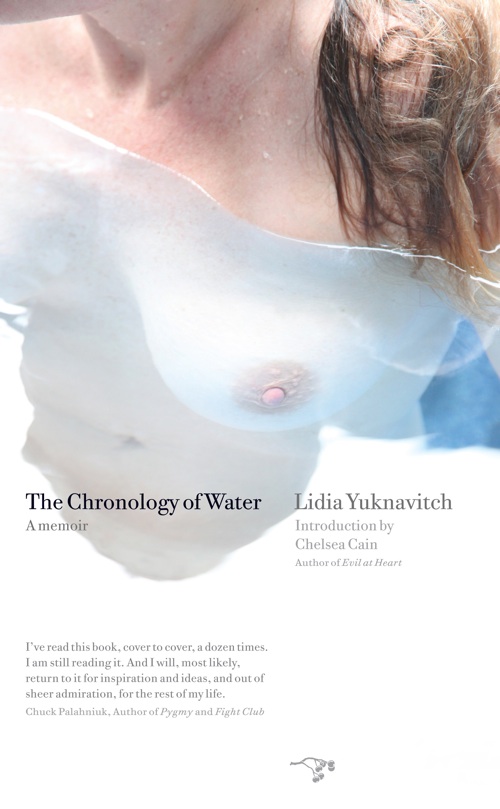 This is not your mother's memoir. Lifelong swimmer and Olympic hopeful Lidia Yuknavitch accepts a college swimming scholarship in Texas in order to escape an abusive father and an alcoholic, suicidal mother. After losing her scholarship to drugs and alcohol, Lidia moves to Eugene and enrolls in the University of Oregon, where she is accepted by Ken Kesey to become one of 13 graduate students who collaboratively write the novel, Caverns, with him. Drugs and alcohol continue to flow along with bisexual promiscuity and the discovery of S&M helps ease Lidia's demons. Ultimately Lidia's career as a writer and teacher combined with the love of her husband and son replace the earlier chaos that was her life. Lidia currently teaches and writes and is publisher of Chiasmus Press. She is also a member of Portland, Oregon's dynamic writing group including Chuck Palahniuk, Chelsea Cain, Cheryl Strayed and Monica Drake.
Joined by local novelists Rebecca Brown and Stacey Levine, Yuknavitch reads from her memoir, "The Chronology of Water." The reading is free.
About the Authors
Lidia Yuknavitch is the author of three works of short fiction: "Her Other Mouths," "Liberty's Excess" and "Real to Reel," as well as a book of literary criticism, "Allegories of Violence." Her work has appeared in Ms., The Iowa Review, Exquisite Corpse, Another Chicago Magazine, Fiction International, Zyzzyva and elsewhere. Her book "Real to Reel" was a finalist for the Oregon Book Award and she is the recipient of awards and fellowships from Poets and Writers and Literary Arts, Inc. Her work appears in the anthologies "Life As We Show It" (City Lights), "Forms At War" (FC2) and "Wreckage of Reason" (Spuyten Duyvil). She teaches writing, literature, film and women's studies in Oregon. Her first novel is forthcoming from Hawthorne Books.
Rebecca Brown's 12th book, recently published by City Lights, is a collection of gonzo "essays" called "American Romances." Brown's other titles include "The Last Time I Saw You;" "The End of Youth;" "The Dogs;" "The Terrible Girls;" "Excerpts from a Family Medical Dictionary" and "The Gifts of the Body." A frequent collaborator, Brown has written numerous texts for dance; a play, "The Toaster;" and "Woman in Ill Fitting Wig," a book-length collaboration with painter Nancy Kiefer. Her work has been translated into Japanese, German, Italian, Norwegian and Dutch. Brown recently co-edited, with Mary Jane Knecht, "Looking Together: Writers on Art," an anthology of writers' responses to work at the Frye Art Museum.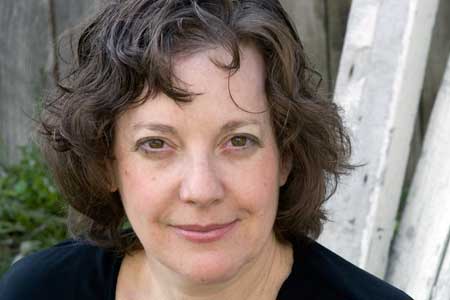 Stacey Levine wrote "My Horse and Other Stories" (PEN/West Fiction Award) and the novels "Dra—" and "Frances Johnson" (finalist, Washington State Book Award). Her short fiction collection "The Girl with Brown Fur," which includes a story commissioned by Richard Hugo House, will be published by Starcherone/Dzanc in May 2011. A Puschcart Prize nominee, Levine's fiction has appeared in the Denver Quarterly, Fence, Tin House, The Fairy Tale Review, Seattle Magazine, The Washington Review, the Santa Monica Review, Yeti and other venues. She has contributed to American Book Review, Bookforum, Fodor's City Guides, The Stranger, The Chicago Reader, The Seattle Times and the Seattle Post-Intelligencer. Her one-act play, "Susan Moneymaker, Large and Small," was published by Belladonna Books in NYC. She received the 2009 Stranger Genius Award for Literature. Her fiction has been translated into Japanese and Danish.