Made at Hugo House Fellowship Reading No. 1: Poets Katharine Ogle and Bill Carty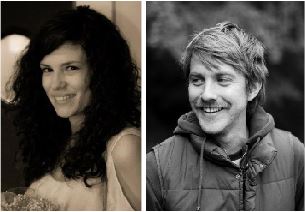 The first in a series of three readings by our 2012-13 Made at Hugo House fellows (see the Made at Hugo House page for a detailed description of the program), poets Katharine Ogle and Bill Carty will reveal the projects they've completed during their fellowship year.
Ogle will read from her manuscript, The Smallest Gun I Could Find, which follows a conversation between a speaker and her homonculus (Latin for "little man").
Carty will read from his manuscript, You Troubler (Ahab to Elijah: "Is it you, you troubler of Israel?")
Made at Hugo House is generously supported by the Ellen B. Gerson Fund for Emerging Writers.