Matthew Rohrer: Poetry is Not a Symbol | A Bagley Wright Lecture Series Event [Offsite]
This event takes place at The Fireside Room at the Hotel Sorrento and is free to the public.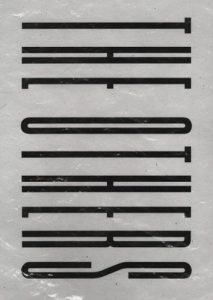 When I think back on all the crap I learned in high school / it's a wonder I can think at all. –Paul Simon
Matthew Rohrer will give a short lecture, entitled "Poetry is Not a Symbol," followed by a dramatic performance from Rohrer's book The Others (Wave Books) featuring guest readers Joshua Beckman and Rachel Kessler.
Co-presented by The Bagley Wright Lecture Series
---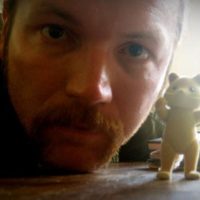 Matthew Rohrer is the author of The Others (Wave Books, 2017), Surrounded by Friends (Wave Books, 2015), Destroyer and Preserver (Wave Books, 2011), A Plate of Chicken (Ugly Duckling Presse, 2009), Rise Up (Wave Books, 2007), and A Green Light (Verse Press, 2004), which was shortlisted for the 2005 Griffin Poetry Prize. He is also the author of Satellite (Verse Press, 2001), and co-author, with Joshua Beckman, of Nice Hat. Thanks. (Verse Press, 2002), and the audio CD Adventures While Preaching the Gospel of Beauty. He has appeared on NPR's All Things Considered and The Next Big Thing. His first book, A Hummock in the Malookas, was selected for the National Poetry Series by Mary Oliver in 1994. He lives in Brooklyn, New York, and teaches at NYU.
---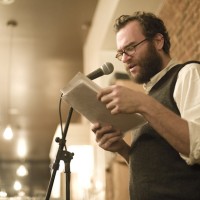 Joshua Beckman is the author of nine books, including The Inside of an Apple, Take It, Shake, Your Time Has Come, and two collaborations with Matthew Rohrer: Nice Hat. Thanks. and Adventures While Preaching the Gospel of Beauty. He is an editor at Wave Books and has translated numerous works of poetry and prose, including Micrograms by Jorge Carrera Andrade, 5 Meters of Poems (Ugly Duckling Presse, 2010) by Carlos Oquendo de Amat, and Poker (Ugly Duckling Presse, 2008) by Tomaž Šalamun, which was a finalist for the PEN America Poetry in Translation Award. Most recently, he has co-edited Supplication: Selected Poems of John Wieners. He is also the recipient of numerous other awards, including a NYFA fellowship and a Pushcart Prize. He lives in Seattle and New York.
---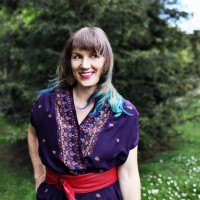 Rachel Kessler is a founding member of the Typing Explosion, Vis-à-vis Society, and LOCCAL (League Of Citizens Concerned About Literature). Her work and collaborations have appeared in The Stranger, The Open Daybook, Sea-Cat, Poetry Northwest, The Monarch Review, The Far Field, Tin House, TATE, and USA Today. The Frye Art Museum and the Bellevue Art Museum have featured her collaborative installations. Her literary performances have premiered at The Bowery Poetry Club and the Poet's House through the New York Public Library, the Art Institute of Chicago, University of Arizona Poetry Center, and all across the US and Canada, as well as during the 50th Venice Biennale.
---
The Bagley Wright Lecture Series on Poetry is a nonprofit that provides leading poets with the opportunity to explore in-depth their own thinking on the subject of poetry and poetics, and through financial and logistical support, to arrange for the delivery of lectures that result from these investigations. The Seattle Series, an extension of this work, brings lectures, workshops, poetry readings, and other investigations of poetics to the area in collaboration with partners like Hugo House and the UW Bothell Creative Writing Program. More information can be found on their calendar.