The Intimacy of Distance: Creating a Writing Practice through Correspondence
Join us as longtime literary co-conspirators Catherine Barnett (Human Hours) and Matthew Zapruder (Why Poetry) read and discuss how their correspondence and the resulting "experiments, process, questions, lies, prose, poetry, deep listening, and results" have shaped and informed their work over the years.
About the Speakers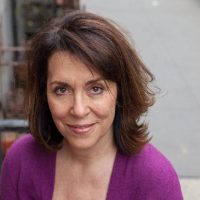 Catherine Barnett is the author of three collections of poems: Human Hours (Graywolf, 2018), a New York Times "Best Poetry of 2018" selection; The Game of Boxes (Graywolf, 2012), winner of the James Laughlin Award of the Academy of American Poets; and Into Perfect Spheres Such Holes Are Pierced (Alice James Books, 2004), winner of the Beatrice Hawley Award. Her honors include a Whiting Award and a Guggenheim Fellowship. She teaches graduate and undergraduate students in the creative writing program at NYU, is a distinguished lecturer at Hunter College, and lives in New York City.
---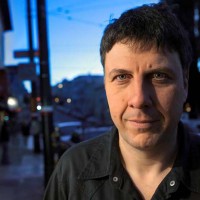 Matthew Zapruder is the author of four collections of poetry, including Come On All You Ghosts (Copper Canyon, 2010), a New York Times Notable Book of the Year, and Sun Bear (Copper Canyon, 2014), as well as Why Poetry, a book of prose published by Ecco Press/Harper Collins in August 2017. An associate professor in the MFA at Saint Mary's College of California, he is also editor-at-large at Wave Books, and from 2016–17 held the annually rotating position of editor of the poetry column for the New York Times Magazine. He lives in Oakland, California.