Me Talk Funny Someday: A Book Launch Party for Suzanne Morrison's Yoga Bitch, with funny ladies Nicole Hardy and Tina Rowley
Before she discovered yoga, Suzanne Morrison's idea of exercise was walking to the corner store to buy a pack of cigarettes, rearranging bookshelves and having sex. Living in Seattle as a student, she spent most of her time reading or out having cocktails with friends. But when she turned twenty-five, a month after 9/11, Suzanne started to have panic attacks about dying and decided it was time to get some spiritual perspective on life.
Hear all about Suzanne's exploits on her path towards enlightenment and inner peace at Me Talk Funny Someday, the book launch party for "Yoga Bitch." She'll be joined by writers Nicole Hardy, author of the forthcoming memoir "Fallen: Memoirs of a Latter Day Virgin" due out from Hyperion in 2013, and Tina Rowley.
The reading is free, and the bar will be open serving cocktails inspired by Suzanne's adventures studying yoga in Bali. Books will be for sale by Elliott Bay Book Company. Doors open at 7 p.m., and readings begin at 7:30.
* Presented in partnership with Debut Lit
About the Authors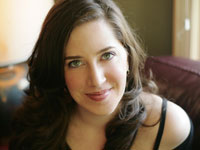 A writer and solo performer currently living in Seattle, Suzanne Morrison started "Yoga Bitch" as a long-running one-woman show of the same title, which played in New York and London as well as across the country and around the world. A 2009 and 2010 recipient of 4Culture and Artist Trust grants for solo performance, Suzanne is developing a new show, "Optimism," about her adolescent fascination with Ted Bundy, who was a friend of her parents, and she is at work on a new memoir, "Your Own Personal Alcatraz," about coming of age on an island in the middle of Lake Washington. You can find Suzanne at the Huffington Post, where she blogs about the reading life, and at her own blog, suzannemorrison.blogspot.com, where she writes about absolutely everything she's reading, writing and rehearsing. More about Suzanne here.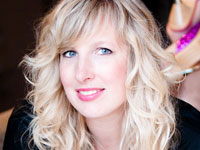 Nicole Hardy is the author of the poetry collections "This Blonde" and "Mud Flap Girl's XX Guide to Facial Profiling," which was published in Main Street Rag's 2006 Editor's Choice chapbook series. She is a Pushcart Prize nominee whose work has most recently appeared in The New York Times, ellipsis, Nimrod and Sanskrit. Her memoir "Fallen: Memoirs of a Latter Day Virgin" is due out from Hyperion in 2013. She often reads alongside Seattle band Willow and the Embers, with whom she plays the tambourine.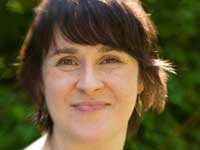 Tina Rowley is a writer and performer who's been working in Seattle since the early 90s. She's maintained a blog for many years called The Gallivanting Monkey and is at work on her first book, which is a family/philosophical memoir. Tina is also a nascent professional intuitive and tarot card reader.