Migratory Politics: The Craft of Cultural Identity
Join authors Kristen Millares Young, Dariel Suarez, and Christopher Romaguera as they read from their latest work to highlight the intersections between politics and migration for writers of the Cuban diaspora. Addressing cultural identity through the lens of craft, these novelists and essayists will discuss research, language, place, and familial pasts to celebrate The Playwright's House, Suarez's debut novel from Red Hen Press. Audience members are encouraged to bring their craft questions to this conversation moderated by Romaguera.
RSVP for this free event at the "Tickets" link.
---
About The Playwright's House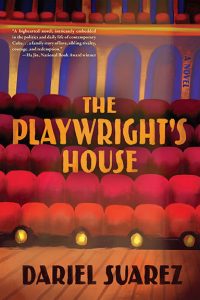 Happily married, backed by a powerful mentor, and with career prospects that would take him abroad, Serguey has more than any young Cuban lawyer could ask for. But when his estranged brother Victor appears with news that their father—famed theater director Felipe Blanco—has been detained for what he suspects are political reasons, Serguey's privileged life is suddenly shaken.
A return to his childhood home in Havana's decaying suburbs—a place filled with art, politics, and the remnants of a dissolving family—reconnects Serguey with his troubled past. He learns of an elusive dramaturge's link to Felipe, a man who could be key to his father's release. With the help of a social media activist and his wife's ties with the Catholic Church, Serguey sets out to unlock the mystery of Felipe's arrest and, in the process, is forced to confront the reasons for the hostility between him and Victor: two violent childhood episodes that scarred them in unforgettable ways. On the verge of imprisonment, Serguey realizes he must make a decision regarding not just his father, but his family and his own future, a decision which, under the harsh shadow of a communist state, he cannot afford to regret.
---
About Subduction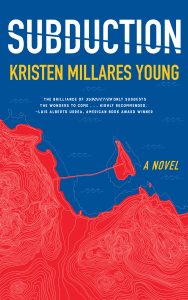 Fleeing the shattered remains of her marriage and treachery by her sister, a Latina anthropologist named Claudia takes refuge in Neah Bay, a Makah whaling village on the jagged Pacific coast. Claudia yearns to lose herself to the songs of the tribe and the secrets of a spirited hoarder named Maggie. Instead, she stumbles into Maggie's son Peter, who, spurred by his mother's failing memory, has returned seeking answers to his father's murder. Claudia helps Peter's family convey a legacy long delayed by that death, but her presence, echoing centuries of fraught contact with Indigenous peoples, brings lasting change and real damage.
Through the brutal and ardent collision of two outsiders, Subduction portrays not only their strange allegiance after grievous losses but also their shared hope to find community. An intimate tale of stunning betrayals, Subduction bears witness to the power of stories to disrupt—and to heal.
---
About the Writers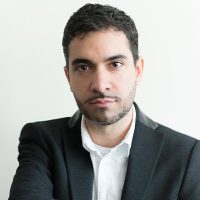 Dariel Suarez was born and raised in Havana, Cuba, and immigrated to the U.S. in 1997 at age fourteen. He is the author of the novel The Playwright's House (Red Hen Press) and the story collection A Kind of Solitude (Willow Springs Books), winner of the International Latino Book Award for Best Collection of Short Stories. Dariel is an inaugural City of Boston Artist Fellow and the Education Director at GrubStreet. His work has received the First Lady Cecile de Jongh Literary Prize and will be anthologized in this year's Best American Essays. His prose has also appeared in numerous publications, including The Threepenny Review, The Kenyon Review, Prairie Schooner, Michigan Quarterly Review, and The Caribbean Writer. Dariel earned his MFA in Fiction at Boston University and currently resides in the Boston area with his wife and daughter.
---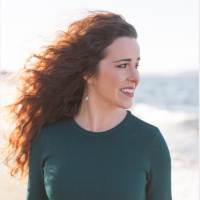 Kristen Millares Young is the author of the novel Subduction, a Paris Review staff pick called "whip-smart" by the Washington Post and "a brilliant debut" by the Seattle Times. Shortlisted for the VCU Cabell First Novelist Award, Subduction won silver Nautilus and IPPY awards and was a finalist for a Foreword Indies Book of the Year Award and two International Latino Book Awards. A prize-winning journalist, essayist and editor of Seismic, Kristen was the 2018-2020 Prose Writer-in-Residence at Hugo House. Her work appears most recently in the Washington Post, The Rumpus, Literary Hub, the Guardian, PANK Magazine, and the anthologies Alone Together, Latina Outsiders, and Advanced Creative Nonfiction. Kristen was the researcher for the New York Times team that produced "Snow Fall," which won a Pulitzer.
---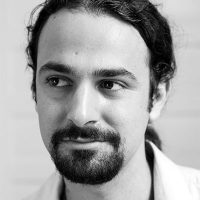 Christopher Louis Romaguera is a Cuban-American writer who lives in New Orleans, Louisiana. He was born in Hialeah, Florida and graduated from Florida International University in Miami, Florida. Romaguera has been published in The Daily Beast, Peauxdunque Review, Curbed National, New Orleans Review, PANK Magazine, Santa Fe Writers Project, and other publications. He is a monthly columnist at the Ploughshares Blog. Romaguera is a VONA alum. He has an MFA in Creative Writing at the University of New Orleans. You can find him on Facebook at Christopher Louis Romaguera. Or on Instagram and Twitter @cromaguerawrite. Or his website: christopherlouisromaguera.com.