Native Womxn Writers Celebration
Join us and the Northwest Native Writers Circle for an evening of readings and conversation by some of the most brilliant and talented Native womxn writers working in the Northwest today.
The lineup includes Laura Da', Rena Priest, Storme Webber, Arianne True, Sara Marie Ortiz, and Sondra S. Segundo-Cunningham.
About the Readers
Laura Da' is is a poet and teacher. A lifetime resident of the Pacific Northwest, Da' studied creative writing at the University of Washington and The Institute of American Indian Arts. Da' is Eastern Shawnee. She is the author of Tributaries, winner of the American Book Award, and Instruments of the True Measure, winner of the Washington State Book Award. Da' lives near Seattle with her husband and son.
Laura Da' is also available for appointments for writing consultations with any community member. She can be contacted at laurada@hugohouse.org
---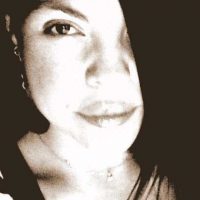 Sara Marie Ortiz, founder of the Northwest Native Writers Circle, is an Acoma Pueblo educator, scholar, poet, performance artist, and Native community advocate/activist. She earned her BFA in creative writing at the Institute of American Indian Arts and her MFA in creative nonfiction from Antioch University Los Angeles. Ortiz's writing has been published in publications such as Ploughshares, the Kenyon Review, New Poets of the American West, the anthology Sing: Indigenous Poetry of the Americas, Indian Country Today, and the American Indian Graduate, among many others. She is the author of the mixed-genre collection Red Milk and serves as the Native Education Program Manager for Highline Public Schools.
---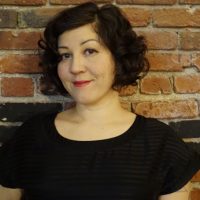 Rena Priest is a 2019 National Geographic explorer, a writer, and a member of the Lhaq'temish (Lummi) Nation. As a 2019 Jack Straw Writer, Priest has performed at literary events throughout the Salish Sea bioregion. In 2018 her debut collection, Patriarchy Blues, was honored with an American Book Award. Her most recent collection, Sublime Subliminal, was selected and published as the finalist for the 2018 Floating Bridge Press Chapbook Award. She has taught humanities, comparative cultural studies, and contemporary American Indian issues at Fairhaven College, Western Washington University, and Northwest Indian College. She is presently at work on a novel.
---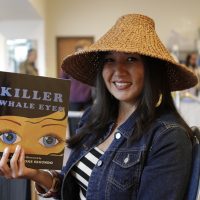 Sondra S. Segundo-Cunningham is an author, artist, and singer of her Haida language. She is an educator and has worked with youth in schools and programs throughout the Northwest, teaching art and sharing her Indigenous children's books and songs. Everything Sondra does tells the story of her beloved people. All of her writings, song compositions, NW Coast Native art pieces, illustrations in her books, traditional dance, cultural teachings, language preservation work and community activism are all intertwined by her passion of reclaiming her Haida culture and sharing it from an Indigenous perspective.
---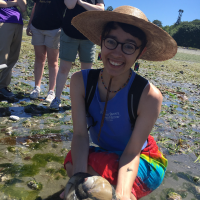 Arianne True (Choctaw, Chickasaw) is a queer poet and folk artist from Seattle. Arianne has taught and mentored with Writers in the Schools (WITS), YouthSpeaks Seattle, and Hugo House, and is a proud alum of Hedgebrook and the MFA program at the Institute of American Indian Arts. You can find more of her work online, gathered at ariannetrue.com.
---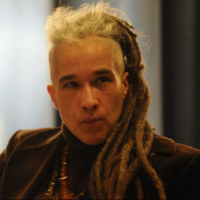 Storme Webber is a Two Spirit, Alutiiq/Black/Choctaw, internationally nurtured poet, playwright, educator, and interdisciplinary artist. She creates blues-influenced, socially-engaged texts and images exploring identity, art activism, and the intersections of race, class, gender, sexuality, memory and spirit. Storme's poetry collections include Diaspora, Blues Divine, and the forthcoming Noirish Lesbiana. Her solo theatre works include Buddy Rabbit, Noirish Lesbiana: A Night at the Sub Room, and Wild Tales of Renegade Halfbreed Bulldagger. She has been highlighted in numerous anthologies, documentaries (including Venus Boyz, May Ayim: Hope in Heart, What's Right with Gays These Days?, Living Two Spirit), and international performance tours.