Post-it Note Project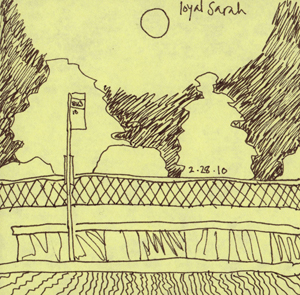 Each night before she goes to bed, artist Clare Johnson draws a picture on a post-it note. Using a combination of images and writing, each drawing depicts something she's thinking about that evening—a moment from the day, a feeling or thought running through her head as the end of that day approaches. Post-its, usually used for remembering household tasks, work deadlines or lists, instead serve as a visual record of Johnson's life, acknowledging both the urgency and the ordinariness of her desire to hold on to passing moments.
Started roughly five years ago and still continuing today, the Post-it Note Project currently consists of over 1,000 of these drawings. Over the years it has spanned Johnson's life in London, Cambridge and Oxford, as well as her return to Seattle last year.
The exhibit runs September 8-October 14 with an opening night party 5-8 p.m. in conjunction with the Blitz Art Walk, featuring the artist, drink specials and an interactive post-it-making station.
*The post-it above is "loyal sarah 2.28.10" by Clare Johnson.
About the Artist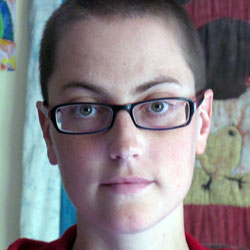 Clare Johnson is a visual artist and writer, with degrees from Central Saint Martins in London and Brown University. She has exhibited widely throughout the United Kingdom, including at the Jerwood Space and Courtauld Institute in London, North Wall Arts Centre and OVADA in Oxford and other regional galleries. Most recently in Seattle her art has appeared in the CoCA Art Marathon, Barnstorm and various local sites through the Community Artists Program. Her work is represented in private collections in the UK, US and Turkey as well as the permanent collections at Guy's Hospital, John Radcliffe Hospital and New York University's Glucksman Ireland House. Johnson has taught creative writing at Cambridge University's Kettle's Yard and received numerous awards, including the Michael S. Harper Poetry Prize. More about Clare at clarejohnson.com.
Presented in conjunction with: