Public Health Poems Exhibit and Reading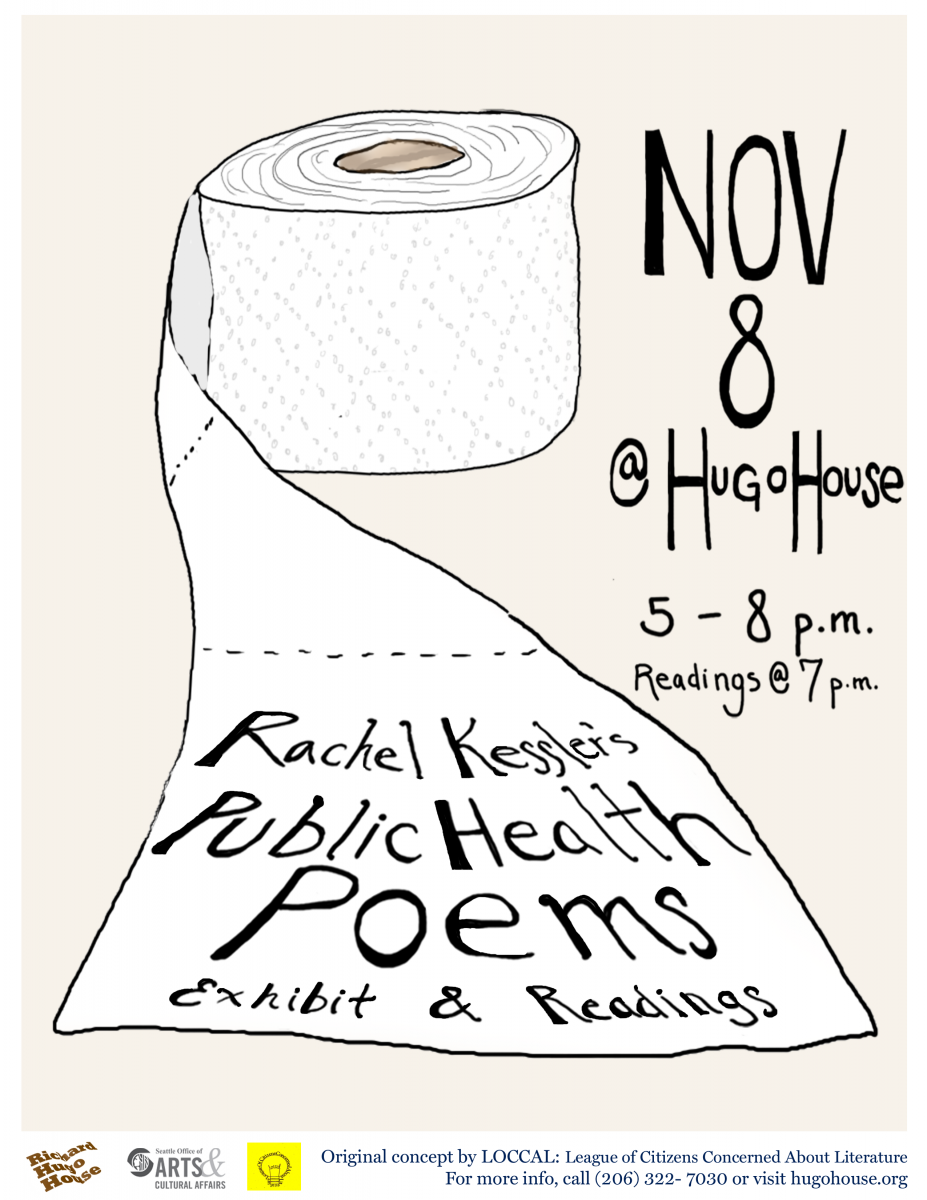 Remember how your preschool teacher instructed you to rub your soapy hands together for the entirety of the Happy Birthday song? Now there is a poem for that. While scrubbing in like surgeons, our minds and mouths deserve something more than that same old dreary song.
Rachel Kessler, poet and one half of the Vis-a-vis Society, a poetry-performance duo, exhibits a new poem cycle that will appear on bathroom stall doors, above urinals, and next to sinks in public restrooms. Posing as Employees Must Wash Hands Before Returning to Work signs and stall door advertisements, these engraved placards poems will provide entertainment while imparting a useful earworm of knowledge.
The poems will be installed in Richard Hugo House's restrooms and the evening will feature Kessler leading individuals and groups in handwashing-poetry usage in the restrooms via demonstrations and recitations, punctuated by a short reading from her Public Health Poems cycle.
*Presented in conjunction with Blitz: Capitol Hill Art Walk and with generous support from Seattle Office of Arts & Cultural Affairs
About Rachel Kessler
Rachel Kessler, co-founder of poetry-performance collaborations Typing Explosion and the Vis-à-Vis Society, is a writer and performer from Seattle. Passionate about presenting poetry in non-traditional venues, she has performed interactive poetry in parks, on buses, in phonebooths, hair salons, and abandoned motels. She is visiting faculty and writer-in-residence at Centrum, a Whiteley Center Fellow with the University of Washington, a Jack Straw Writer, and senior writer-in-residence with Seattle Arts & Lectures. She has performed at multiple times at the Seattle Art Museum, Bumbershoot, Night School at the Sorrento, Galapagos Art Space and Bowery Poetry Club in New York City. Her poems have appeared in City Arts and the Monarch Review, and her text-based visual art is featured in The Open Daybook and Sea-Cat.