Riddled Added Date!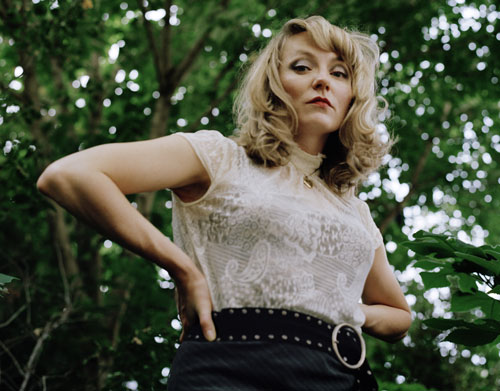 The response to Marya Sea Kaminski's new play, "Riddled" has been extraordinary! We don't want you to miss out on seeing the show, so we have added an extra date on June 25 at 7 p.m.!
An immersive rock musical from Marya Sea Kaminski that takes on love, firearms and Bonnie and Clyde. Commissioned by Richard Hugo House, directed by Braden Abraham and featuring Landlord's Daughter. Music by Sean Michael Robinson with Marya Sea Kaminski.
"Riddled" is a YesYesNow Production.
To live and die's the same thing, when it's history you're making. "Riddled" is a new immersive rock musical written and performed by Marya Sea Kaminski, featuring the band Landlord's Daughter. Tonight is the night the past catches up with the lead singer of Bonnie Clyde. Juxtaposing true stories with brutal fiction, "Riddled" lures the audience into an evening of rock and roll, passion and malice as we follow one woman's escape attempt through an arsenal of memories and a desperate drive for love. Every performance immediately followed by a live set by Landlord's Daughter. Come for the play, stay for the music.
Advance tickets are $20/$15 for students and are available here, by calling (206)322-7030 or at Hugo House during normal business hours. Tickets are Pay What You Can at the door starting at 6 p.m. The bar will be open prior to and following performances. A set from Landlord's Daughter will follow each performance.
Find more information here.