Rosalie Moffett with Keetje Kuipers and Elyse Fenton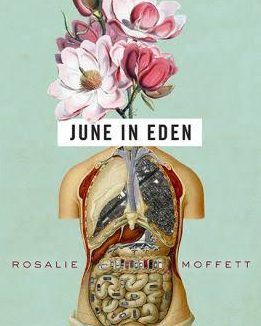 Winner of the 2016 OSU Press/The Journal Wheeler Prize for Poetry, Rosalie Moffett will read from her debut collection June in Eden, featuring darkly humorous poems that explore the miracles and failures of technology, medicine, and imagination.
"These poems submerge us into the central core of mind and body, 'the mercy of the interior' where loss can be reconciled with love." — D.A. Powell.
Poets Keetje Kuipers and Elyse Fenton—who is also celebrating the publication of a new book (Sweet Insurgent)—will also be reading.
"Rosalie Moffett's tender and brilliant poems constitute a 'fractal / of receptacles' where we can more deeply perceive the strangeness of language, its many mirrors and doors, hazards and possibilities. Her wide-ranging knowledge—of anatomy, animals, botany, and much, much more—shapes her highly original imagination as she struggles to understand the ways we are 'at the mercy of the interior.'"— Mary Szybist, author of Incarnadine (winner of the 2013 National Book Award for Poetry)
---
This event is free and takes place at Open Books.
---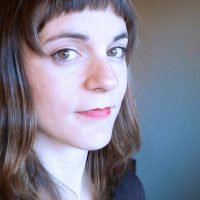 Rosalie Moffett is a writer and teacher from Eastern Washington. She received her MFA in poetry from Purdue University and was awarded the Wallace Stegner Fellowship from Stanford University. Her poems and essays have appeared in Tin House, The Believer, FIELD, Prairie Schooner, Hayden's Ferry Review, kenyon review, Cincinnati Review, AGNI, Ploughshares, Indiana Review, as well as the anthology "Gathered: Contemporary Quaker Poets." She lives in Oakland, California.
---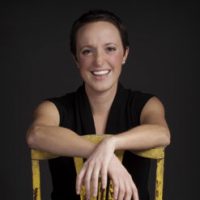 Keetje Kuipers is the author of two collections of poetry and a recipient of the Pushcart Prize. Her poems, essays, and short stories have appeared in such publications as American Poetry Review, Orion, and the anthology Best American Poetry. Keetje has been a Wallace Stegner Fellow at Stanford University, the Katharine Bakeless Nason Fellow in Poetry at Bread Loaf, the Emerging Writer Lecturer at Gettysburg College, and the recipient of fellowships from the Lucas Artist Residency at Montalvo Arts Center, the Jentel Artist Residency Foundation, and PEN Northwest's Margery Davis Boyden Wilderness Writing Residency. She received her BA from Swarthmore College and her MFA in poetry from the University of Oregon.
---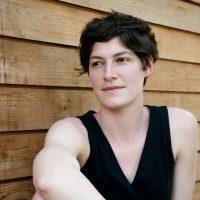 Elyse Fenton is the author of Clamor (Cleveland State University Poetry Center, 2010), selected by D.A. Powell as winner of the 2009 Cleveland State University Poetry Center First Book Prize. Winner of the 2008 Pablo Neruda Award from Nimrod International Literary Journal, her poetry and nonfiction have also appeared in American Poetry Review, Pleiades, Bat City Review, The Massachusetts Review, and The New York Times. In 2010, she received the University of Wales Dylan Thomas Prize for Clamor. Her second volume of poetry, Sweet Insurgent (Saturnalia Books, available Spring 2017), received the Poetry Society of America's Alice Fay Di Castagnola Award as a manuscript-in-progress. Fenton received her B.A. from Reed College and her M.F.A. from the University of Oregon. She currently lives in Portland, Oregon.