Seattle Weekly's Happy Hour for Hope
Author Sam Verhovek reads from his new book "Jet Age," his local best-seller on the history of Boeing and commercial flight, at Grim's (1512 11th Ave. on Capitol Hill).
Presented by Seattle Weekly and 107.7 The End, Happy Hour for Hope is a monthly networking event to raise money and awareness for local nonprofits that work to make Seattle a better place.
"Jet Age" will be available for purchase with a portion of the proceeds being donated to Richard Hugo House. Grim's will also offer the book's Comet cocktail on special with $1 from every specialty cocktail purchase going to Hugo House as well. Furthermore, a suggested donation of $5 will give each guest a raffle ticket to win a copy of the book or other available prizes.
More info at seattleweekly.com/happyhourforhope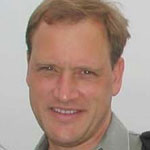 About Sam Verhovek
Sam Howe Verhovek is a former national correspondent for The New York Times and the Los Angeles Times. A Boston native, he lives in Seattle with his wife, Lisa, and their children, Gordie, Alice and Johnny.