Show and Tell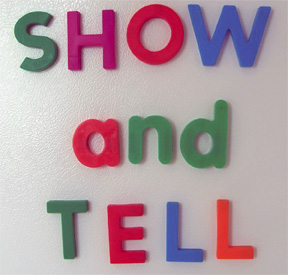 Show & Tell—the pre-school game we all played where our storytelling skills were first tested by sharing personal anecdotes about objects that were near and dear to our hearts, from our favorite dolls and trucks to pet rocks and stamp collections.
Tonight, comedian Emmett Montgomery, illustrator Derek Erdman, essayist Wilson Diehl and solo performer Jennifer Jasper leave the childhood toys at home and share new stories—real or imagined—about objects in their lives.
The event is free, and the bar is open, serving childhood game-inspired drink specials.
This event is generously supported by:

About the Show-&-Tellers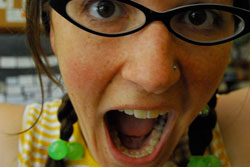 Wilson Diehl has an MFA in creative nonfiction from the University of Iowa. Her work has appeared in Salon and The Iowa Review as well as on the national film festival circuit and a few Seattle buses. She's won some awards, most of them not for her athletic prowess. She teaches at Hugo House and is currently working on a collection of essays exposing the dark, seedy underbelly of marriage and motherhood.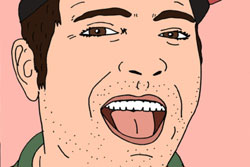 Derek Erdman is an artist living in Seattle. Erdman is known primarily for his vibrantly colored paintings, his phone-prank CD "Kathy McGinty," his portrayal of Rap Master Maurice and his website, derekerdman.com. His work has appeared in the Chicago Reader, Roctober magazine and on the cover of the acclaimed 2006 novel "Lullabies for Little Criminals." In 2010, Erdman contributed to MTV's music website and became a regular contributor to Seattle's The Stranger.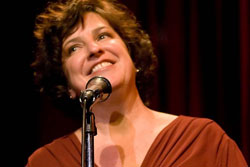 Jennifer Jasper has been performing and directing in Seattle for over 20 years. She was a co-founder of Kings' Elephant Theatre and co-founder of Pulp Vixens and is a member of Printer's Devil Theater. She can also be seen hosting cabaret and burlesque events as the "scotch-swilling" Maggie. She is currently directing "Shadow Odyssey" by Scot Augustson which will open in October, 2011 as well as developing "Middle," her one-woman show. She was recently highlighted in "Mezzo Lunatico" at Teatro Zinzanni.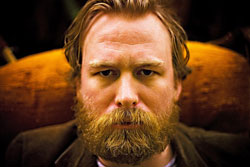 Utah-born, Seattle-based comedian Emmett Montgomery found the comedy stage in late 2004 and has been failing beautifully ever since. Emmett has been involved in a lot of things including critically acclaimed comedy collectives, post apocalyptic variety shows, underground wrestling leagues and family friendly comedy nights in pizza restaurants. Mr. Montgomery has been featured the film "Seattle Komedy Documentary", the coffee table book "Seattle 100: a portrait of a city" and the Bumbershoot, Bridgetown Comedy and Sasquatch festivals. In addition to wandering the country telling jokes he currently curates and hosts a love letter to Seattle in the form of variety show/sharing party entitled "Weird and Awesome with Emmett Montgomery" at the prestigious Annex Theatre once a month and hosts a very rowdy weekly open mic at one of Seattle's most storied gay karaoke bars, the Crescent. Emmett tells jokes from his heart. His heart is usually full of hope but sometimes it is full of spiders.