Siren Songs: Fine Wine and Writing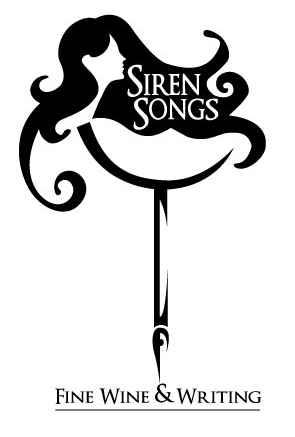 Wine has captivated writers for centuries. Robert Louis Stevenson called wine "bottled poetry." Hemingway said, "Wine is one of the most civilized things in the world." Even Homer once wrote, "Wine can of their wits the wise beguile, make the sage frolic, and the serious smile."
In this tradition, Hugo House presents an evening of fine wine from Siren Songs and readings from Stacey Levine, Nicole Hardy, Kevin Craft, and Kenyon Brown. Each will read new work paired with the wines you'll sip.
Tickets are $15/$10 for Hugo House members and and includes a tasting flight of four wines." Additional wine will be for sale by Siren Song Wines.
Get your tickets through The Stranger or call (206) 322-7030.
Connect to the event on Facebook.
About the writers
Kevin Craft is the editor of Poetry Northwest. He lives in Seattle, and directs both the Written Arts Program at Everett Community College and the University of Washington's Creative Writing in Rome Program. His books include Solar Prominence, published in 2005 by Cloudbank Books, and five volumes of the anthology Mare Nostrum, an annual collection of Italian translation and Mediterranean-inspired writing. Craft has received fellowships from the MacDowell Colony, the Bogliasco Foundation (Italy), the Camargo Foundation (France), and the Washington State Arts Commission/Artist Trust. His poems, reviews, and essays have appeared widely in such places as Poetry, AGNI, Verse, Alaska Quarterly Review, The Stranger, Poetry Daily, and Kenyon Review.
Nicole Hardy's memoir Confessions of a Latter-day Virgin is forthcoming in August of 2013 with Hyperion/Voice; it was inspired by her essay, "Single, Female, Mormon, Alone" which first appeared in the New York Times and was later selected as a "notable essay" in 2012's Best American series. She is also the author of two poetry collections published by Main Street Rag: Mud Flap Girl's XX Guide to Facial Profiling, which was a finalist in MSR's 2006 chapbook contest, and This Blonde, a full-length collection published in 2009. She earned her MFA at the Bennington College Writing Seminars, and was nominated for a 2007 Pushcart Prize.
Stacey Levine is the author of four books of fiction including My Horse and Other Stories, Frances Johnson, Dra— and The Girl with Brown Fur. A Puschcart Prize nominee, her fiction has appeared in Fence, Tin House, The Fairy Tale Review, The Washington Review, Santa Monica Review and Yeti.
Kenyon Brown is an award-winning playwright whose productions include Pillow Fight, Notification, All A-Twitter, In View of, Pride Trash, and Ashes to Snatches, Dust to Bust. He has been produced in SF, NYC, and LA as well as internationally. His professional theatre experience includes working at Circle Repertory Company in NYC. He was awarded the Hopwood Award for Drama from the University of Michigan. He is a member of The Playwrights' Center, The Dramatists Guild of America, Inc., TCG, and The Writer's Center of Indiana.
About Siren Song Wines
Founded in 2007, Siren Song is a small production winery that is focused on making a broad range of premium varietals and blends for the wine enthusiast. Winemaker Kevin Brown holds the creative vision for Siren Song. Having grown-up in California as the second son in a family of "foodies," he experienced great wines from an early age. As an adult, he continued his wine and food education while living and working in France, Spain, and Malaysia. Whether it was while he was training to be a chef in Provence or while drinking "vino tinto" and running with the bulls in Pamplona, he heard the siren song of winemaking and it became a life-long seduction.