SPREAD Release Reading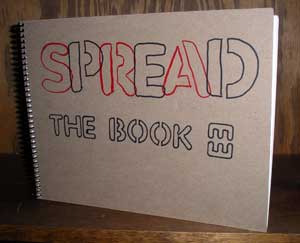 SPREAD was a monthly journal of poetry distributed for free around Seattle from October, 2000 to July, 2003. You may remember it. You may have just moved to Seattle. Spankstra Press, a Seattle-based small press, has bound all the issues into a book for the oldsters as well as the newbies and will celebrate its release with a reading featuring:
Maged Zaher;
Michael P. Smith;
Ira Parnes;
Karen Perry;
Eli Richardson;
Arne Pihl;
Bruce V. Bracken;
y.z. schuck;
James B. Moore;
and the Ghost of Harvey Goldner!
Plus, music by Ronnie Porter.
The event is free, and SPREAD is for sale for $25.