Sven Birkerts on Structure
Birkerts, known for his prescient book The Gutenberg Elegies: The Fate of Reading in an Electronic Age (1994) has modeled his academic life on structure; the build of what we read — from tweets to novels — is his specialty. In April, he will discuss structure and its many variations according to what the writer desires to get across. Wendy Call will conduct a Q&A with Sven after the talk.
"Wallace's narrative structure should be seen instead as a response to an altered cultural sensibility. The book mimes, in its movements as well as in its dense loads of referential data, the distributed systems that are the new paradigm in communications." — Review of David Foster Wallace's Infinite Jest, Sven Birkerts, The Atlantic Monthly (February, 1996)
---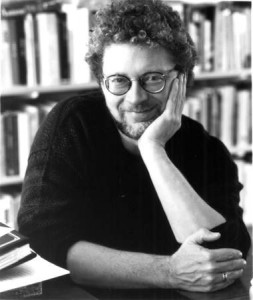 Sven Birkerts is the author of nine books, most recently The Other Walk: Essays (Graywolf, 2011) and The Art of Time in Memoir. His provocative book The Gutenberg Elegies examined the cultural and personal effects of the Internet on reading. He is firector of the Bennington Writing Seminars and edits the journal AGNI at Boston University. He has published essays recently in Lapham's Quarterly and the Los Angeles Review of Books, and a new collection will be published in 2015.